This guide was created with birders in mind, providing nuanced information for the best birding locations, trail information, and seasonal hot spots for Silver Bluff. If you would like to download a PDF version of this guide, you may do so by clicking here.
Introduction
Silver Bluff is a 3,400-acre private National Audubon Society Sanctuary located along the banks of the Savannah River. It features extensive pine forests, bottomland hardwoods, a 100-acre grass/wildflower field, 50 acres of ponds and wetlands, and 7 miles of hiking trails. As of early 2021, 221 bird species have been recorded at SBAS and birding is good year-round.
e-Bird hotspots
1) Silver Bluff Audubon - Kathwood Ponds
2) Silver Bluff Audubon Center & Sanctuary
3) Silver Bluff Audubon - Quail Trail
4) Silver Bluff Audubon - Tanager Woods Trail
Seasonal Highlights
August/September: Three managed fish ponds attract hundreds of Wood Stork and other wading birds and shorebirds—this is a spectacle not to be missed. Hundreds of Rough-winged swallows gather prior to migrating south.
Fall: Warbler migration can be quite good.
Winter: Sparrows and woodpeckers are abundant, and ducks are common on Kathwood Ponds. Bald Eagles have raised eaglets every year since 1994, and the nest can be seen from the levies.
Spring: Warbler migration; excellent Bachman's Sparrow viewing; Yellow-breasted Chat and Prairie Warbler are common; Eastern Whip-poor-will and Chuck-will's-widow.
Summer: Nesting Swainson's, Hooded, Northern Parula, Prothonotary, and Yellow-throated Warblers; Ovenbird; Painted Bunting.
Approaching Silver Bluff
As you drive south on Silver Bluff Road, just past the intersection with the Old Jackson Highway (SR 5) there are large agricultural fields. American Kestrel, Loggerhead Shrike, and Eastern Meadowlark often perch on the wires. The field to the east attracts American Pipits and Horned Larks in winter. The field to the west attracts large flocks of Cattle Egret, and as well as Mississippi and Swallow-tailed Kite can be found in late summer. Just past these fields, Silver Bluff Road intersects a wetland. In spring, this is a good spot to hear Prothonotary Warblers sing. In late Summer there may be large groups of wading birds roosting on the east side. Traffic is light on Silver Bluff Road, but please be aware of other drivers.
The first stop along this road is the Kathwood ponds.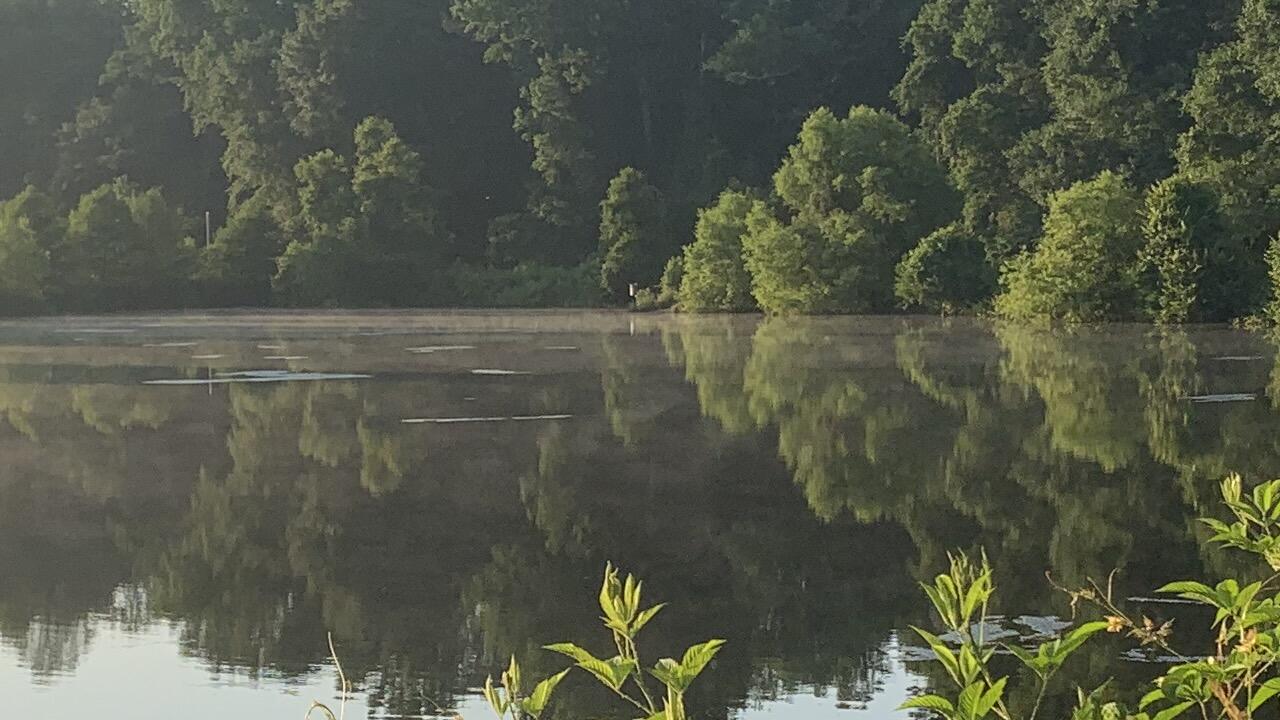 Silver Bluff
Highlights: Short trail with excellent views of ponds and mudflats. Herons, egrets, and shorebirds in late summer and fall.
Main Campus
Continue driving south on Silver Bluff road for 1 mile and the SBAS Campus is on the right. On spring and summer nights, Chuck-will's-widow and Eastern Whip-poor-will are heard along this road. The gate to the campus is open 7 a.m. to 7 p.m. dawn to dusk, 365 days a year. Ample parking is available on the grass to the right. The covered pavilion is a great spot to break for snacks. Check the bird feeders for American Goldfinch and Northern Cardinal. Nearby is a small butterfly garden and hummingbird feeder.
Three loop trails begin at the Campus: Quail (3 miles), Tanager (2 miles), and Nuthatch (3/4 mile). Quail Trail is good for brush and field birds and a great view of the Savannah River. Tanager Trail is a mix of habitats and includes one of the best spots for spring and fall warbler-watching. Nuthatch Trail is a restored longleaf pine ecosystem and a great place to hear and see Bachman's Sparrows in spring and early summer.
How you can help, right now