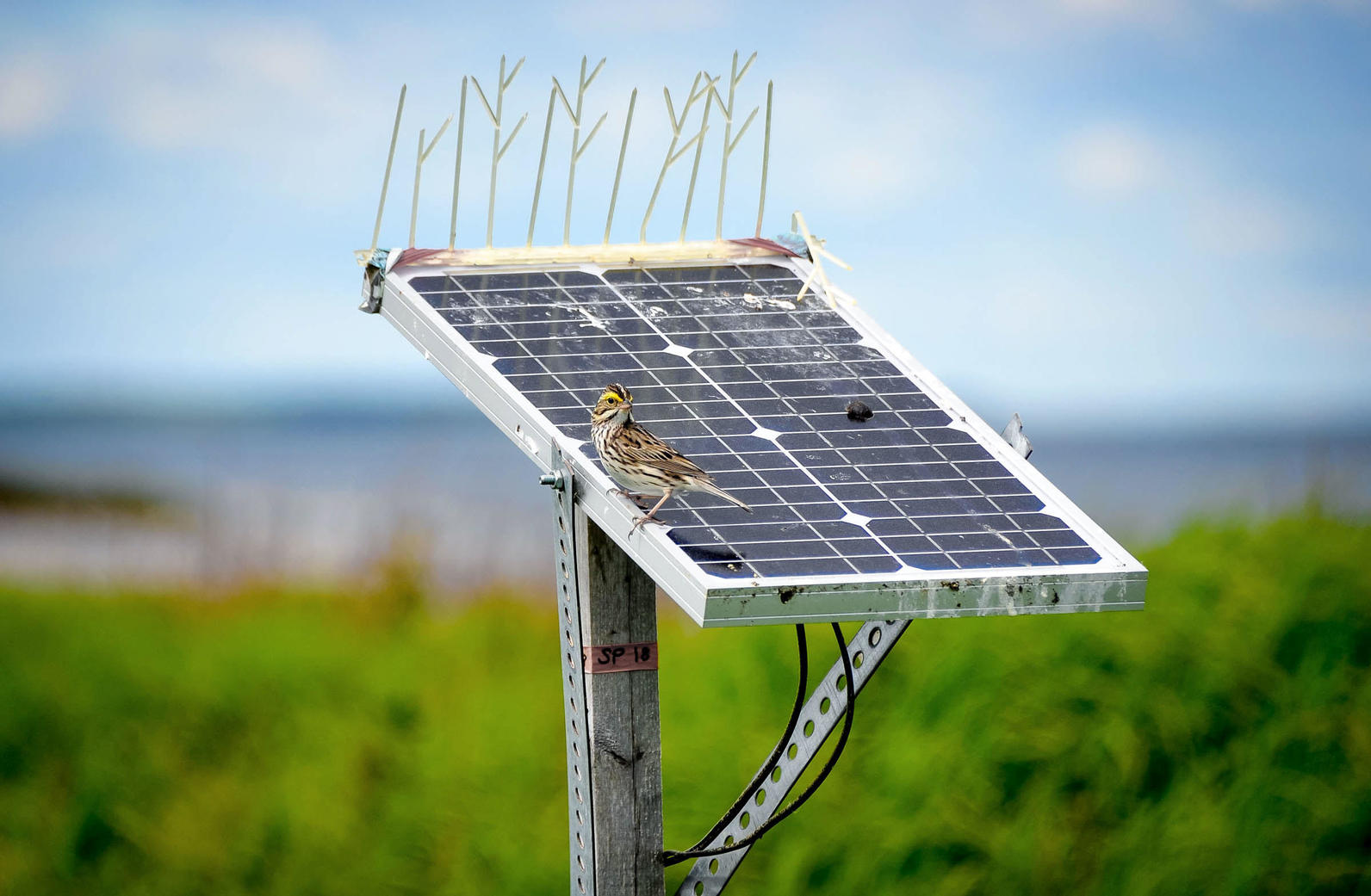 COLUMBIA, SC (February 21, 2019) – In response to today's overwhelming vote in the S.C. House of Representatives (110-0) to pass the SC Energy Freedom Act, House Bill 3659 – a bill that would create greater competition in South Carolina's energy marketplace and increase access to renewable energy sources – Audubon South Carolina Executive Director Sharon Richardson issued the following statement:
"South Carolina has the opportunity to be at the very forefront of our nation's renewable energy revolution, and today's vote in the House to pass the Energy Freedom Act helps put us on that path.
Greater access to clean, affordable solar power is good for birds and people alike, helping drive job growth and investment while easing the transition away from emissions-heavy fossil fuel energy production.
On behalf of Audubon South Carolina and our 22,000 members across the state, we thank Rep. Peter McCoy (R-Charleston) for his authorship of the bill, Labor, Commerce, and Industry Committee Chairman Bill Sandifer for shepherding the legislation through his committee, and all the cosponsors and House members who supported the Energy Freedom Act to ensure its passage by the House. We are encouraged by the House of Representative's commitment to clean renewable energy and increased market competition, and we hope the Senate will quickly follow suit by considering and passing similar legislation."
###
About National Audubon Society
The National Audubon Society protects birds and the places they need, today and tomorrow, throughout the Americas using science, advocacy, education and on-the-ground conservation. Audubon's state programs, nature centers, chapters and partners have an unparalleled wingspan that reaches millions of people each year to inform, inspire and unite diverse communities in conservation action. Since 1905, Audubon's vision has been a world in which people and wildlife thrive. Audubon is a nonprofit conservation organization. Learn more how to help at www.audubon.org and follow us on Twitter and Instagram at @audubonsociety.
About Audubon South Carolina
Audubon South Carolina protects birds and the places they need, right here in South Carolina. We're the state office of the National Audubon Society, which has more than one million members and a century-long track record of success. In South Carolina, we represent more than 20,000 Audubon members and supporters, nine Audubon chapters and bird club partners, two Audubon centers and 22,000 acres of land that we own and manage. Learn more about what we do and how to help at sc.audubon.org. Follow us on Facebook at @ScAudubon, Twitter at @AudubonSc, and Instagram at @audubon_sc.
Contact:
Angelina Ricci Eisenhauer
202-257-4733