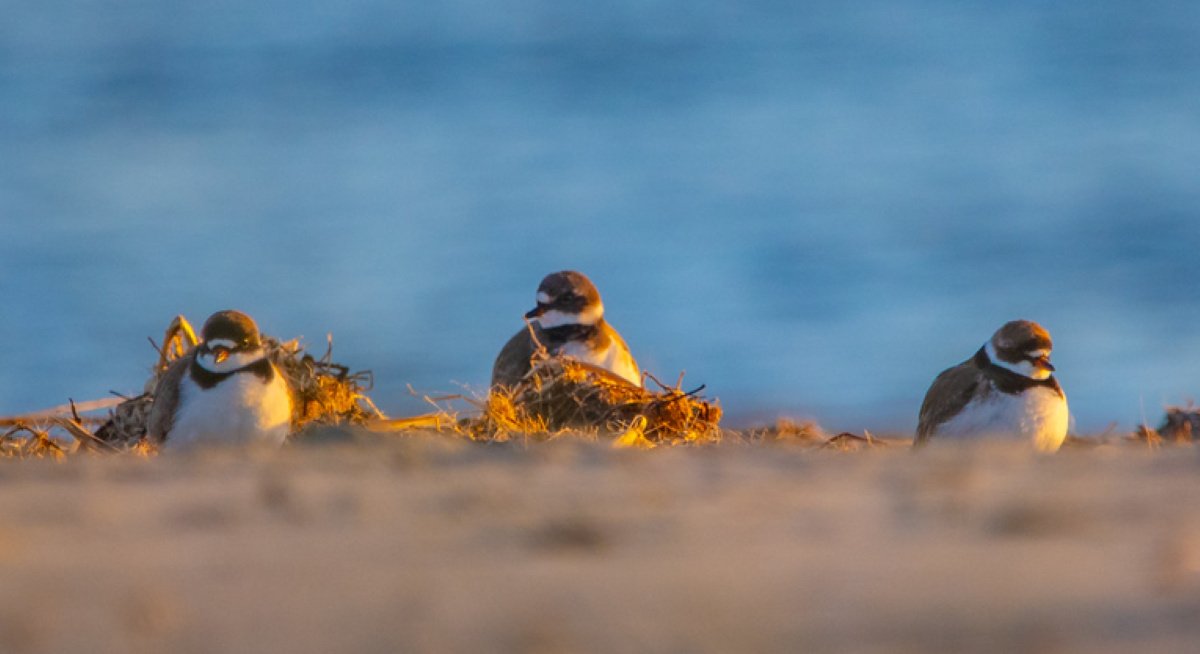 FOR IMMEDIATE RELEASE
CHARLESTON, S.C. — (November 28, 2018) Audubon South Carolina, the state's leading voice in avian conservation, is pleased to announce the hiring of Timothy Evans as the organization's statewide forest manager, and Alma Busby-Williams as center manager at the Audubon Center and Sanctuary at Francis Beidler Forest.
"I'm thrilled to welcome Tim and Alma to Audubon South Carolina," said Sharon Richardson, Executive Director of Audubon South Carolina. "Each has the rich professional expertise, deep personal conviction and clear, forward-looking vision we need to continue growing Audubon's reach and ability to protect birds and the places they need today, and in the future."
As a TWS Certified Wildlife Biologist, forester and Geographic Information Systems specialist with nearly 30 years of experience in resource management in both the public and private sectors, Evans brings a wealth of experience to his role as forest manager. His responsibilities will include oversight and management of Audubon's Silver Bluff and Francis Beidler Forest sanctuaries, which comprise more than 22,000 acres of ecologically diverse forests, fields, lakes, ponds, streams, and swamps and expanding our bird-friendly forestry outreach in South Carolina's Continentally Important Bird Areas and Climate Strongholds for birds facing increasing threats to habitat.
Evans joins Audubon South Carolina with a Masters from Clemson's Forest Program, and a long career with Anderson-Tully, where he served for 15 years as the forest technical services administrator. He has been highly active in state and local chapters of the Society of American Foresters, serving as Mississippi state secretary and state chair, as well as secretary and treasurer for the society's Broadleaf Chapter. Evans also served on the executive board and as environmental review chair for the Mississippi Chapter of The Wildlife Society.
Busby-Williams discovered Beidler Forest shortly after moving to Summerville from California, and quickly became inspired by the opportunities Audubon can provide to the community in expanding our educational opportunities. Busby-Williams will draw on her background in consulting and nonprofit fundraising in her role as center manager, where she will oversee general operations as well as community outreach and education and programming at the Audubon Center at Francis Beidler Forest. In addition to increasing visitorship and improving visitor experience at the center, Busby-Williams is committed to ensuring meaningful diversity and inclusion in center staffing, programming and engagement. Busby-Williams will also leverage her legal background when expanding the program opportunities on Audubon's land at Beidler, which includes over 18,000 acres and is the sum of over 54 land acquisition deals that all have varying levels of protection. She also served as an outreach committee member for the Oakland Zoo and as a board member of the East Bay Chapter of the Amigos de las Americas for three years.
###
About Audubon South Carolina:
Audubon South Carolina protects birds and the places they need, right here in South Carolina. We're the state office of the National Audubon Society, which has more than one million members and a century-long track record of success. In South Carolina, we represent more than 20,000 Audubon members and supporters, nine Audubon chapters and bird club partners, two Audubon centers and 22,000 acres of land that we own and manage. Learn more about what we do and how to help at sc.audubon.org. Follow us on Facebook at @ScAudubon, Twitter at @AudubonSc, and Instagram at @audubon_sc.
MEDIA CONTACT:
Sarah McKenna
smckenna@audubon.org
Office: 843-459-BIRD
Cell: 202-257-4733