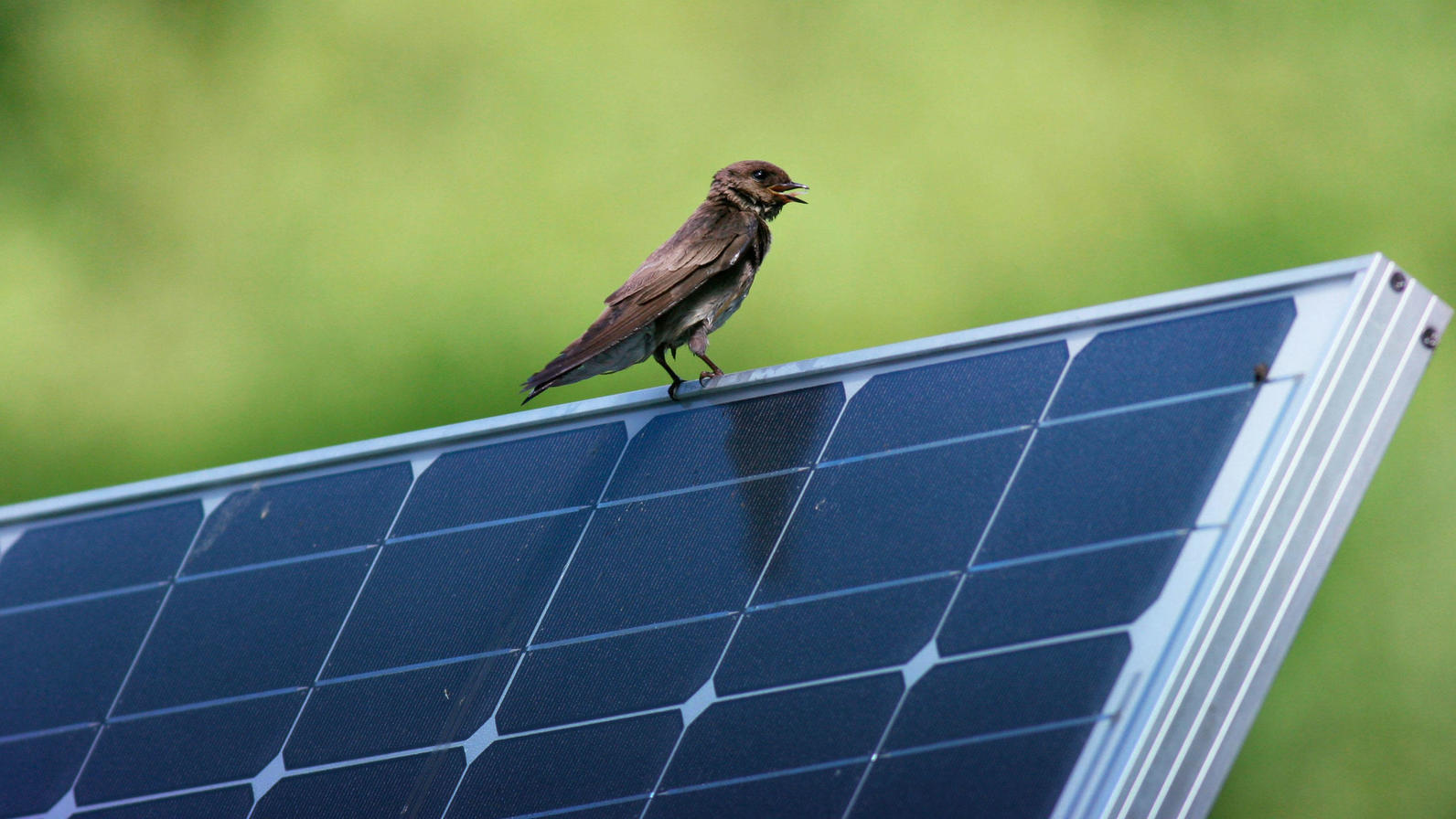 Columbia, SC (February 14, 2019) – Today the Labor, Commerce and Industry Committee (LCI) of the South Carolina House of Representatives voted unanimously to report out the SC Energy Freedom Act, H.3659, with compromise amendments to the full House for their consideration in the weeks ahead. Audubon South Carolina has been a leading advocate for comprehensive energy reform legislation that would open up South Carolina's energy marketplace to more competition and increased access to renewable energy sources such as solar. The Energy Freedom Act was introduced by Rep. Peter McCoy (R-Charleston) and has bi-partisan support from more than 25 co-sponsoring members of the House of Representatives.
After several years of energy industry turmoil, ratepayer unease and failed attempts in the past to enact meaningful energy reform legislation, Sharon Richardson, Executive Director of Audubon South Carolina said, "The Energy Freedom Act is just what South Carolina needs at this juncture. Our organization and its 22,000 members are committed to working with legislators to expand access to clean, affordable solar power and position South Carolina as a leader in renewable energy field. Today's vote in the House LCI Committee puts us on that path, and we are grateful to Chairman Sandifer's superb leadership on this issue."
Richardson added, "Audubon's mission is protecting birds and their habitats, and only people have the power to do that. Embracing clean energy solutions helps us protect birds and the places they need to survive and thrive, while encouraging economic growth in the renewable energy sector and supporting a competitive energy marketplace that takes consumers and ratepayers into consideration. "
The Energy Freedom Act, if enacted, would:
Extend the benefits of Act 236, passed in 2014, for one-to-one net metering on residential solar and remove the soon to be hit caps imposed on this successful program;

Encourage more large-scale solar development in our state through increased transparency and a fair return for investors in those projects;
Promote community solar programs which would expand access to affordable renewable energy to low-income consumers; and

Allow significant energy consumers, such as manufacturers and large retailers, the ability and flexibility to contract with renewable energy providers for their electricity in order to reduce their overhead and pass those savings along to consumers of their products and supplies.
Similar legislation, the Clean Energy Access Act (S.332), has been introduced by Senator Tom Davis (R-Beaufort) and others in the State Senate.
Audubon supports pragmatic, bipartisan solutions to advance clean energy policies that help birds and people. In 2014, Audubon released its Birds and Climate Change Report, which showed more than half of the bird species in North America at risk of disappearing by 2080 due to shifting and shrinking ranges as a result of a changing climate. Included in the list of 314 were many found in South Carolina, including the American Oystercatcher, the Black Skimmer and the Clapper Rail.
As part of a grassroots effort, Audubon South Carolina is working with a broad coalition of industry, conservation organizations, and clean energy advocates to urge legislators to pass comprehensive energy reform in the first 100 Days of the 2019 legislative session.
###
About National Audubon Society
The National Audubon Society protects birds and the places they need, today and tomorrow, throughout the Americas using science, advocacy, education and on-the-ground conservation. Audubon's state programs, nature centers, chapters and partners have an unparalleled wingspan that reaches millions of people each year to inform, inspire and unite diverse communities in conservation action. Since 1905, Audubon's vision has been a world in which people and wildlife thrive. Audubon is a nonprofit
About Audubon South Carolina
Audubon South Carolina protects birds and the places they need, right here in South Carolina. We're the state office of the National Audubon Society, which has more than one million members and a century-long track record of success. In South Carolina, we represent more than 20,000 Audubon members and supporters, nine Audubon chapters and bird club partners, two Audubon centers and 22,000 acres of land that we own and manage. Learn more about what we do and how to help at sc.audubon.org. Follow us on Facebook at @ScAudubon, Twitter at @AudubonSc, and Instagram at @audubon_sc.
Media Contact
Angelina Ricci Eisenhauer
Director, Policy and Communications
aeisenhauer@audubon.org
202-257-4733
​