This article first appeared in the Aiken Standard.
In a remote area of Jackson lies one of Aiken County's greatest treasures – a 3,400-acre sanctuary that's as rich in wildlife as it is in history.
Audubon's Silver Bluff Center and Sanctuary have been many things over the years; trading site, plantation, agricultural land. Today it serves as one of the largest sanctuaries for the National Audubon Society, a nonprofit organization dedicated to environmental and wildlife conservation and protection.
The sanctuary contains over 200 bird species. It is believed to be home to the largest inland population of wood storks, which are a threatened species in the United States. Red-headed woodpeckers, bald eagles, and Bachman's sparrows are among some of the other birds that can be spotted on the property.
Over 2,000 students visit the sanctuary for educational programs each year. Visitors can enjoy winding walks through the woods, and trails are opened each year for equestrian and carriage trail rides.
However, the sanctuary wasn't always so accessible to the public. In the past 30 years, the sanctuary's minimal staff and an army of volunteers have helped transform it into a resource that can be enjoyed by people and inhabited by wildlife.
"In 2002, when we began the education programs out there, that's when things started to blossom and when people started to learn more about this place," Director Paul Koehler said. "Since that time, we've been trying to take baby steps all along to have things on the ground for people to learn from and enjoy."
The sanctuary was donated to the National Audubon Society by its previous owner, Floyd Starr. Koehler said the area had a lot of "wide-open, agricultural land" at the time.
"It got to where he (Starr) was distressed at the time at the loss of wildlife habitat, even in the '50s and '60s," Koehler said.
Starr bequeathed the sanctuary to Audubon in his will.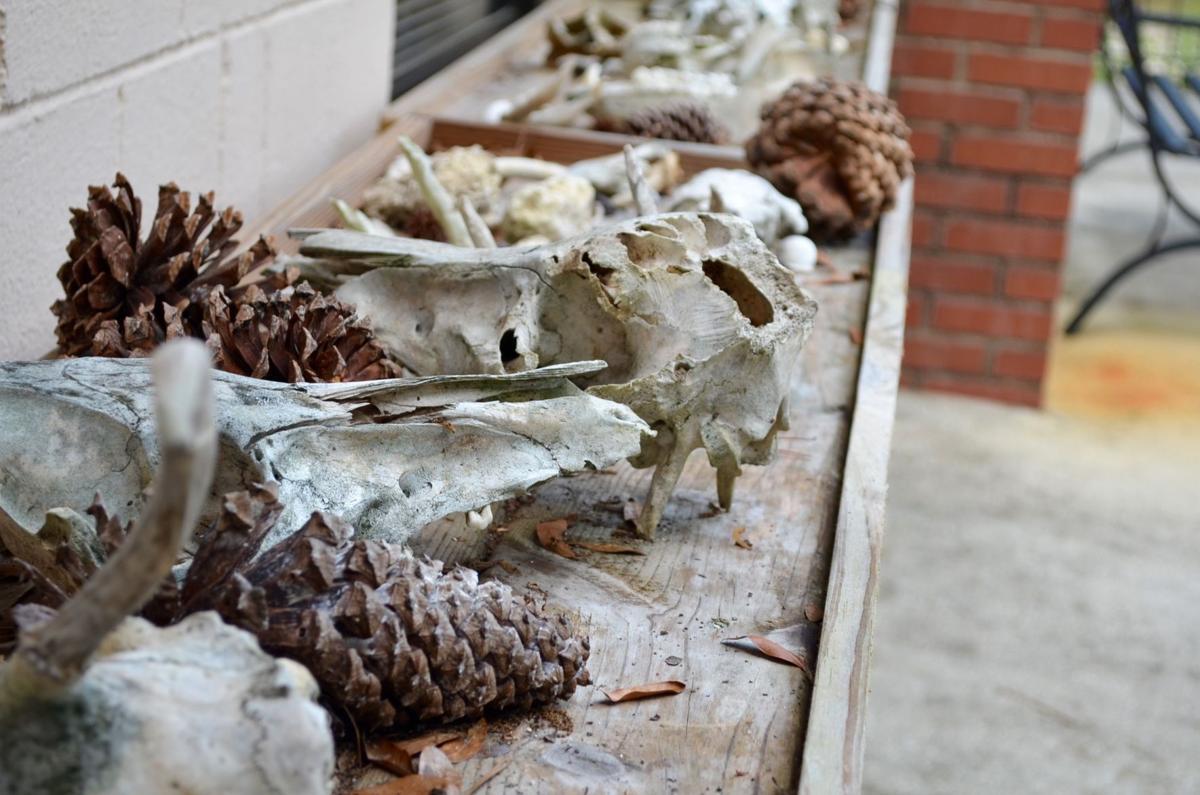 "This is almost a zero-cost alternative for a place to spend your day," said Travis Scott, who works at the sanctuary part-time.
In addition to improving walking trails, running education programs, and hosting private events, the staff has dedicated years to encouraging the sanctuary's return to the natural pine forest it used to be, a meticulous process that involves controlled burns, occasional logging, and detailed study of soil samples, an effort spearheaded by Land Manager Brandon Heitkamp.
"There's a small core of people that have been dedicated to this place for decades," said Diane Watson, one of the key founders of Friends of the Silver Bluff Audubon Center and Sanctuary. "... They love this place."
The Friends group has grown rapidly since it was formed and now includes hundreds of members. The volunteers assist with everything from manning the visitor's center to assisting with controlled burns, but Watson gives special praise to the employees who manage and maintain the sanctuary.
"He (Koehler) did go from managing an environment that was not really open to the public to a place that is visited by thousands of people," Watson said. "... It's amazing what we do out here with no staff except Paul and Brandon and part-time staff."
Significant human interference started in Audubon in the 1700s, when a trading post was set up on the property by Irish immigrant George Galphin due to its access to the Savannah River. Archeological digs have excavated much of the site of the original trading post.
Other remnants of American history lay scattered throughout the sanctuary: the engine of an old steamboat, a building half-buried in the woods. These relics are a callback to the time when the sanctuary was home to a rice plantation, a fort held by British Loyalists and later recaptured by the Patriots during the Revolutionary War, and a historic African American cemetery that is currently closed to the general public.
Today, the center is visited by birders, school groups, private parties, and by people who just like to walk.
Although donations help build public facilities on the property, the Silver Bluff Sanctuary was designed to be self-maintaining wildlife preservation. Logging done to clear overcrowded pine groves so the trees can continue to grow and stay healthy helps support the operating cost of the sanctuary.
"We may have cut hundreds of trees this year, but earlier in the year we planted 8,000 long-leaf pine trees," Scott said. "And it's a labor-intensive process."
Evidence of their success is slow – trees take time to grow, after all – but it does exist. Groves of pines of all age groups can be seen stacked next to each other, from baby saplings thin as reeds to towering trunks that are decades old. Staff would like to see the forests of Audubon filled with centuries-old pines that dominated the landscape back in the 1700s – proof that it's possible for people to turn deforested areas back to their natural splendor.
Audubon's Silver Bluff Center and Sanctuary is located at 4542 Silver Bluff Road. There is no cost to enter. The sanctuary is open 9 a.m. to 5 p.m. every day except Sundays when the sanctuary is closed.
Storks and Corks, an annual event that centers around the wood stork population of the sanctuary, will take place Saturday, Aug. 10, this year.
To learn more, visit audubon.org.