Like other wildlife photographers trying to tell a story, I am constantly in search of not only the compelling bird or animal captured in the right pose, but also the perfect lighting to enhance the moment. In the Carolina Lowcountry, midday light is often flat and harsh, characterized by a spectrum of blanched colors. Which means I, like almost all photographers here, take most of my photos at dawn and dusk to give interesting texture to the images.
We are fortunate to experience many spectacular "golden hour" mornings and evenings near the Atlantic coastline. The golden hour casts warm glows on the surrounding waters and trees, giving a moody, otherworldly feel to photographs. The golden hour, which doesn't happen every day, usually occurs at twilight and at daybreak, when the sun is closest to the horizon and birds and other wildlife are most active.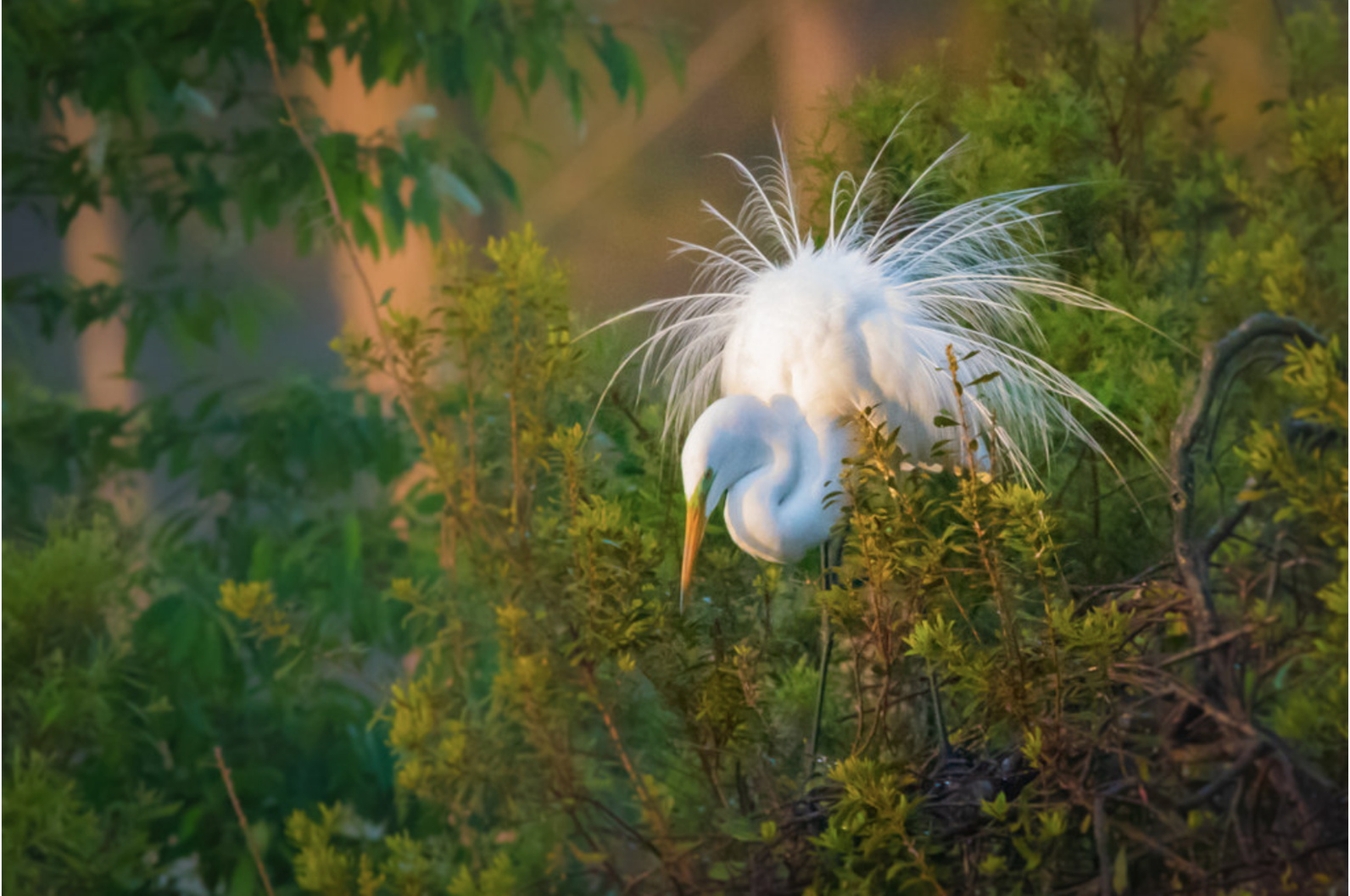 In addition to the golden hour, many photographers also search for the "blue hour" of the day. As a rule, landscape photographers consider the blue hour to occur right before daybreak and right after civil twilight when the sky is at its most intense blue and the warm hues glow deep and rich. That is not my favorite blue hour, however. A few years ago, National Geographic photographer Krista Rossow suggested I keep an eye out for the blue hour that sometimes happens right before sunset and right after dawn.
The rich golden hues have disappeared or have yet to appear, overtaken by soft blues and pastel pinks, oranges and yellows. It is sometimes challenging to photograph during the soft blue hours. White feathers, for example, often take on an aqua tint, and pictures that might have high contrast and vibrancy in other lighting conditions can turn gauzy and cool, shrouded with subtle shadows. Yet there is something comforting about capturing the gentler side of the natural world prior to a dramatic threshold – with camera in hand, observing our fellow creatures in the silence of a quiet blue morning or a pre-twilight afternoon.
--
A wildlife photographer and an award-winning freelance journalist for over 30 years, Lisa A. DuBois has penned articles for magazines, newspapers, online journals, podcast, radio and television. Since returning to her home state of South Carolina two years ago, she has concentrated on capturing images of the Lowcountry in all its natural glory. You can see more of her work on her Flickr album.