This article was originally posted on coastalexpeditions.com on February 24, 2023 by Katie Morrison, Education Coordinator with Coastal Expeditions. Katie is a close partner to Audubon SC and it is a pleasure to highlight her fantastic work to educate and inspire the next generation of bird conservationists!
Migrating Together is a project that connects ninth graders in San Antonio Oeste, Argentina and Charleston, South Carolina through learning about shorebirds with the greater goal to understand the scope of rufa Red Knot migration and how their conservation requires a global effort. Through collaboration, students were able to learn about shorebirds in the classroom, study them in the field, participate in a joint project spanning international borders, and share their art and learnings with each other.
The two locations for the Migrating Together project were chosen due to the fact the rufa Red Knot, a shorebird species, migrates along the Atlantic Flyway, resting and foraging in both cities. This project was completed as a part of Katie Morrison's Masters Degree in Biology at Miami University through Project Dragonfly. Her study focus is on shorebird education and the positive impact education has on protecting coastal birds. This work is supported by the Coastal Expeditions Foundation as one of their education initiatives.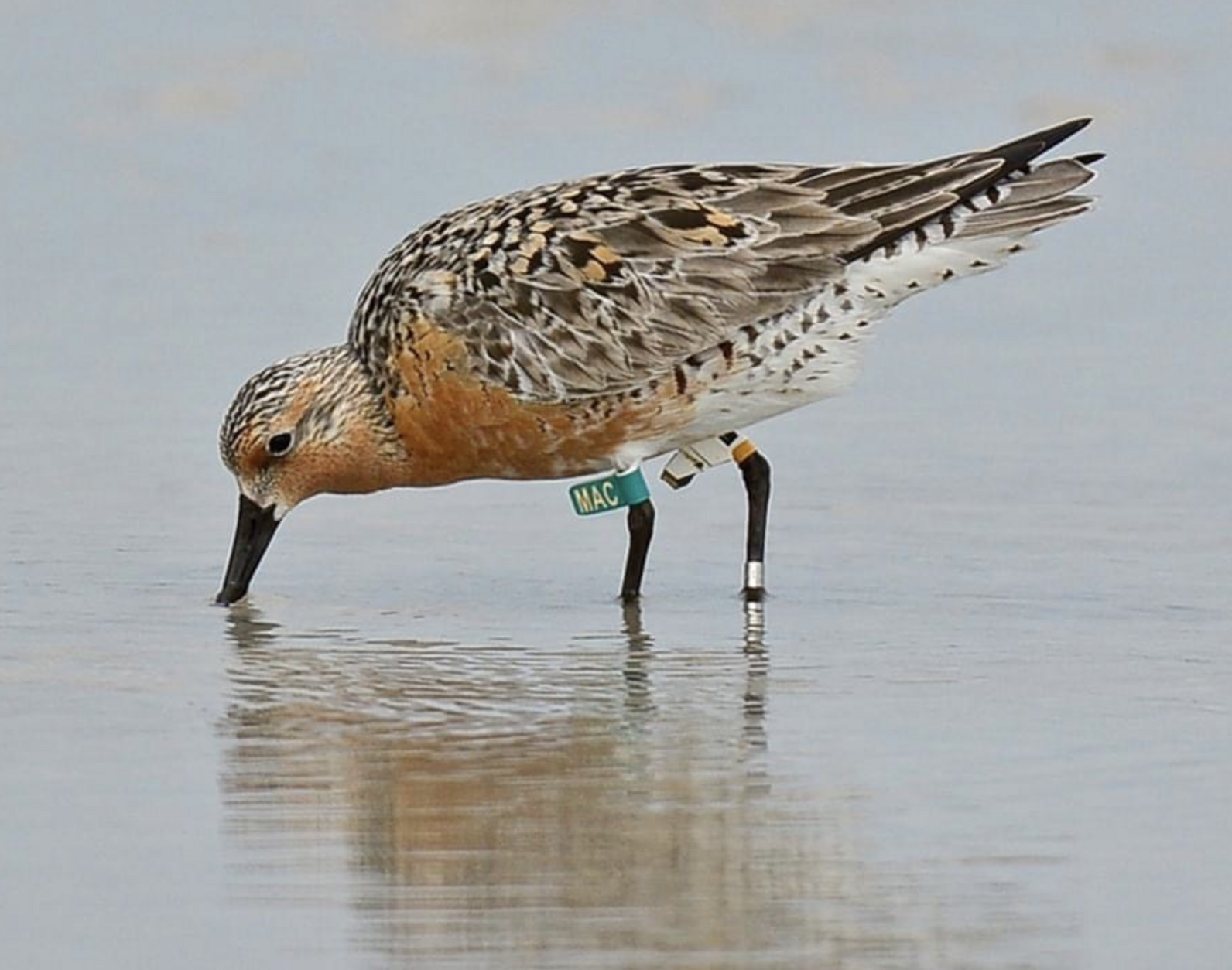 Shorebirds are tiny but mighty, and are able to travel long distances up and down the Atlantic Flyway. Since 1973, there has been more than a 70% decline in shorebirds, and it will take community engagement, global conservation, and research to save their populations. Migrating Together is a program that connects students along the migration route through multidisciplinary studies.The red knot, a species of shorebird that is rapidly declining, was chosen for the pilot program. Red knots can fly up to 18,000 miles in one year, making their way from the tip of South America all the way up to the Arctic and back. In just one year! To begin this program Morrison found two schools, at geographically significant areas of the migration route, to partner together.
Ninth grade students from Ashley Hall in Charleston, South Carolina, and ESRN No 29 in San Antonio Oeste, Argentina, participated in a handful of activities in and out of the classroom to learn more about shorebirds and why they need to be protected. There are three parts of the program that each school participated in, which included; a biology lesson on shorebirds and meeting a local photographer, a field trip experience to a protected area that shorebirds frequent, and a shorebird drawing lesson in art class which culminated in the students creating postcards from their artwork and sending them to their peers in the partner school.
IN THE CLASSROOM
Learning about shorebirds and meeting a professional nature photographer in their hometown
Ashley Hall students met Cacky Rivers, a local avian photographer who recently published Grounded in Flight, a book of her local bird photographs. Students in Argentina met Fabian Pinasco, a local shorebird photographer and conservationist. These photos became inspiration for the students' art projects on shorebirds. As part of the in class session students had an in depth lesson about shorebirds, threats they face, and ways they can help these birds when encountering them on the beach.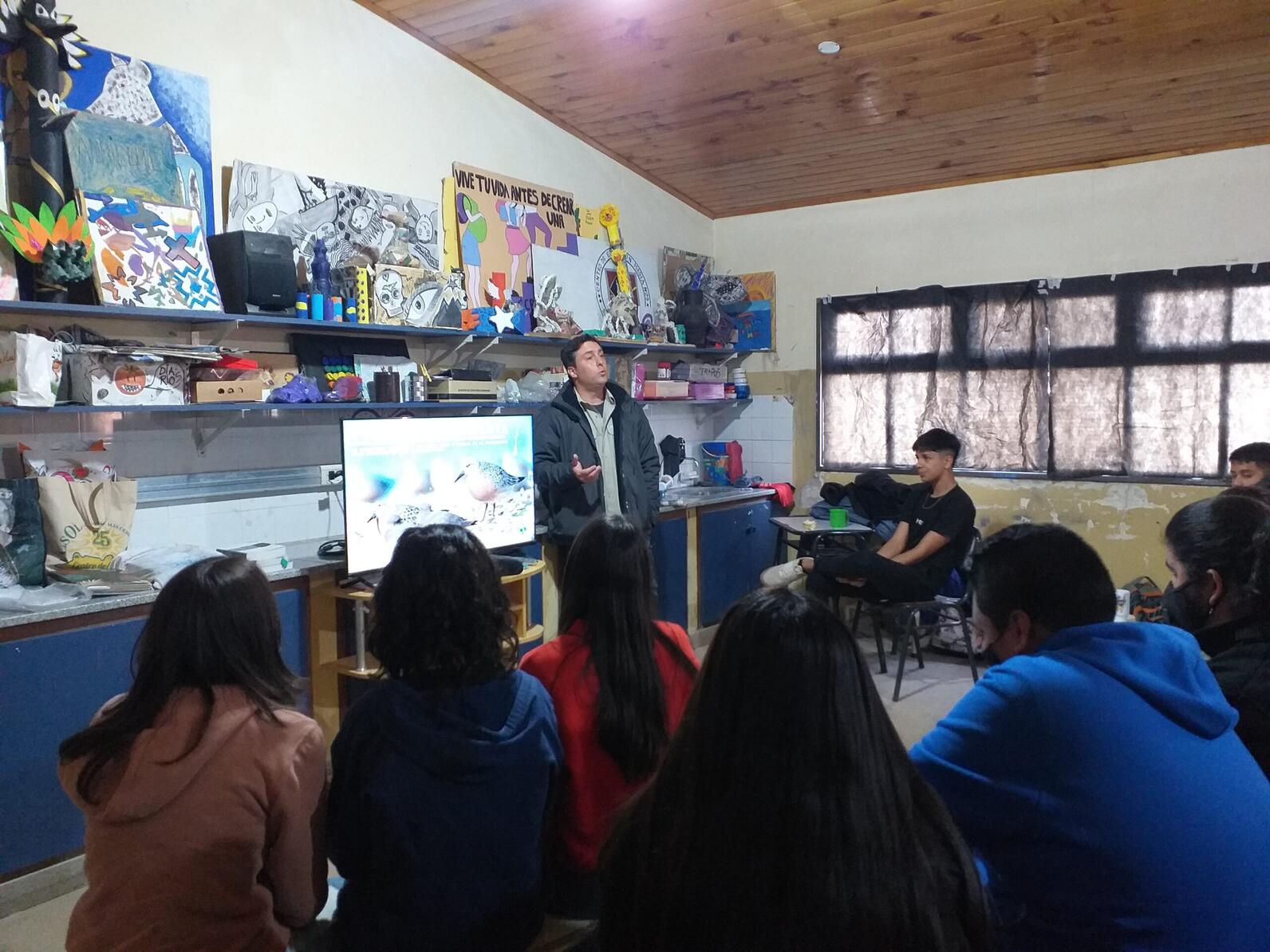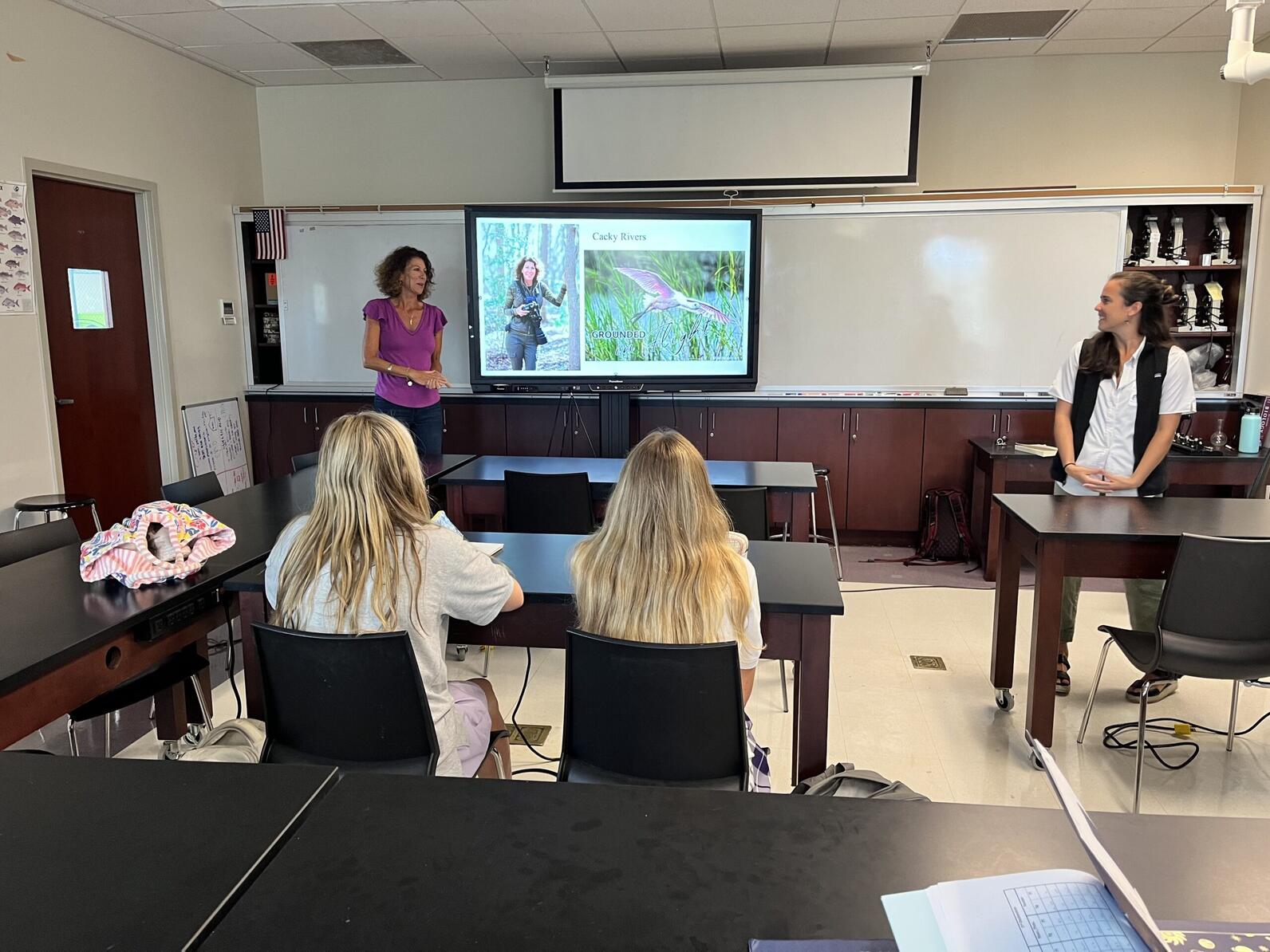 IN THE FIELD
Having a hands on experience to see shorebirds and learn more about them in person
Students in Argentina went on their field trip to Bahia de San Antonio, a protected shorebird beach in the northern part of Patagonia, Argentina. Ashley Hall students took their field trip to Crab Bank, a new sea and shorebird sanctuary in the Charleston Harbor. On the field trip students used their binoculars to see the shorebirds more closely and learn how to be better stewards of their environment.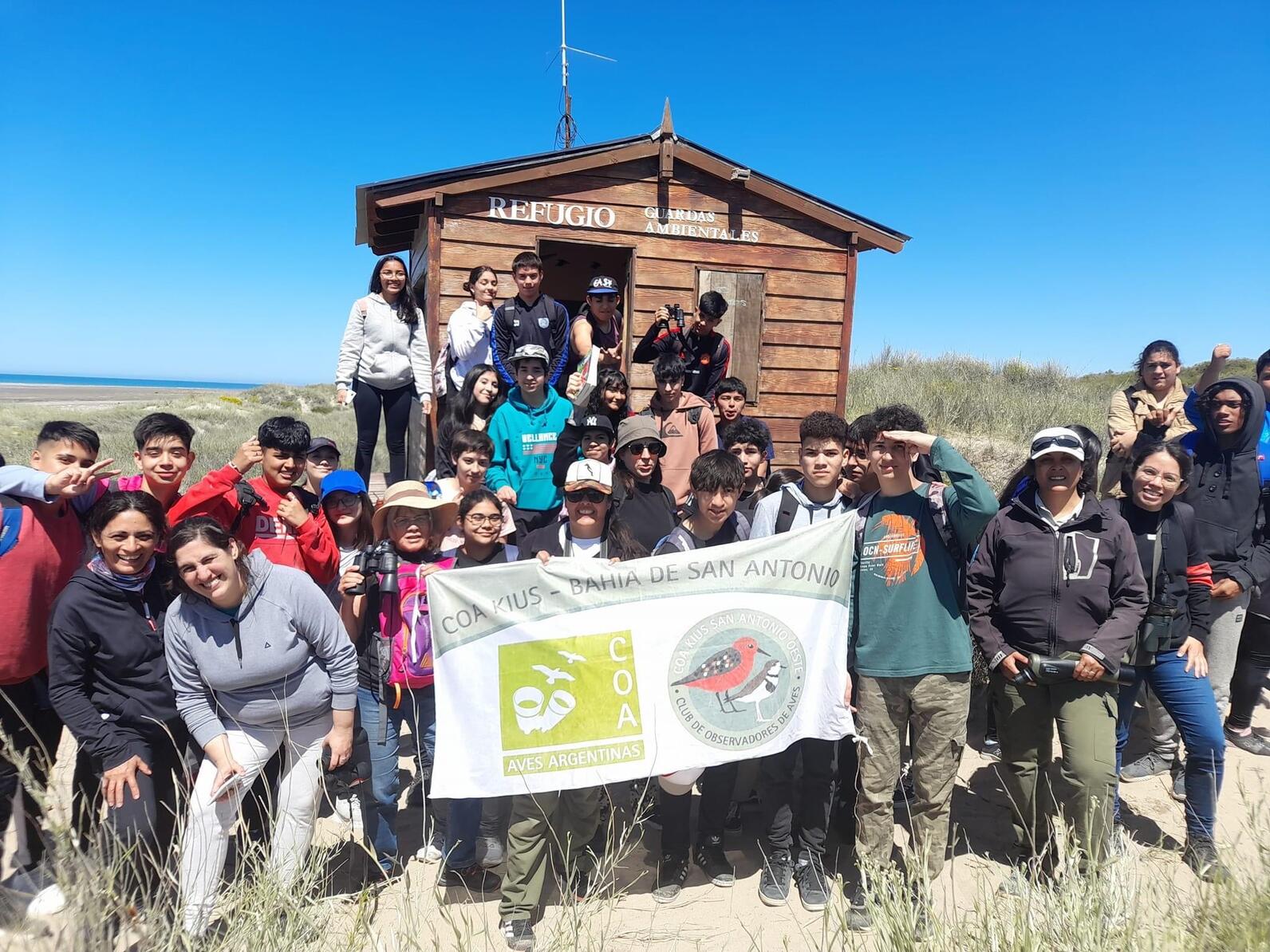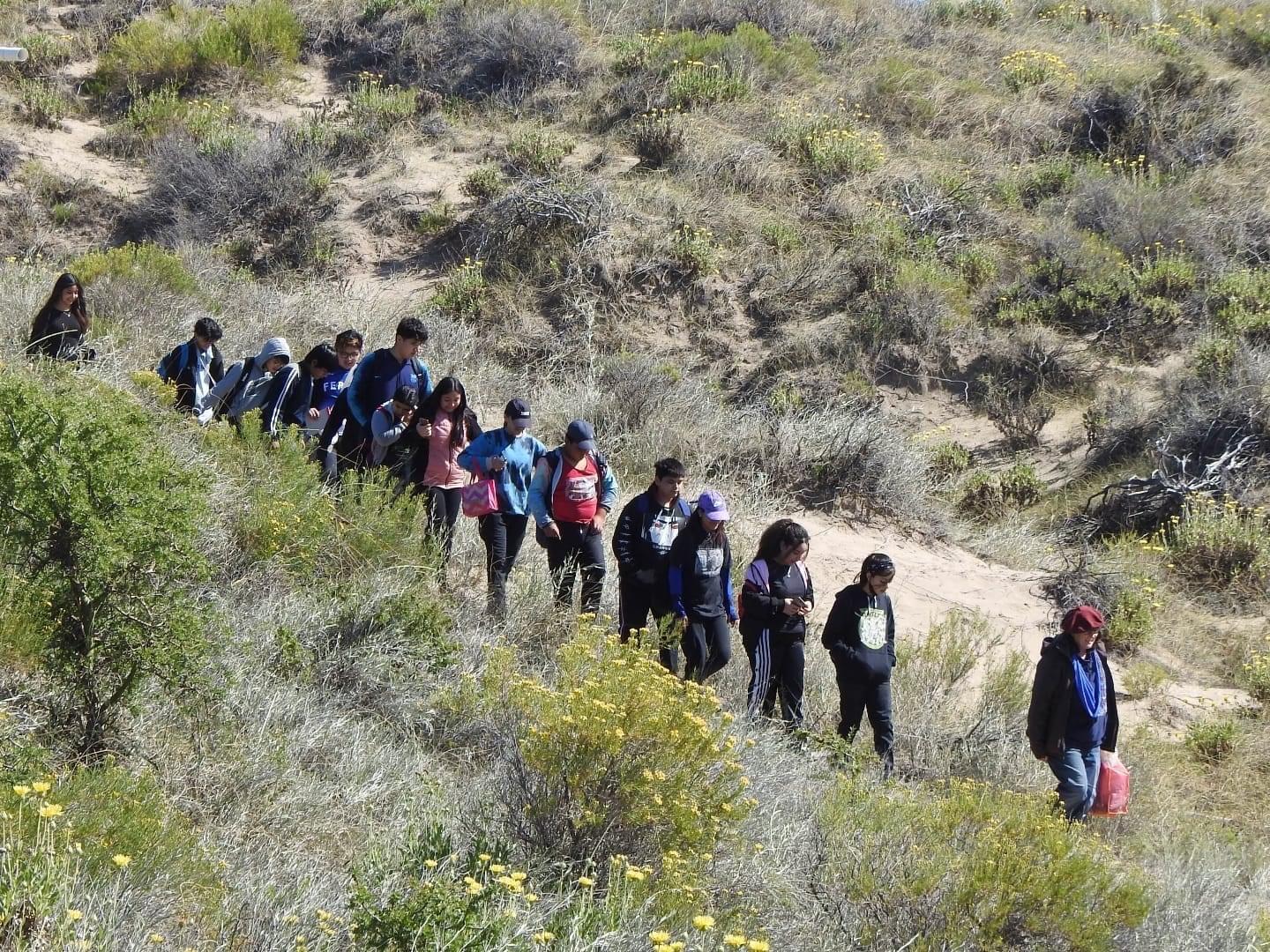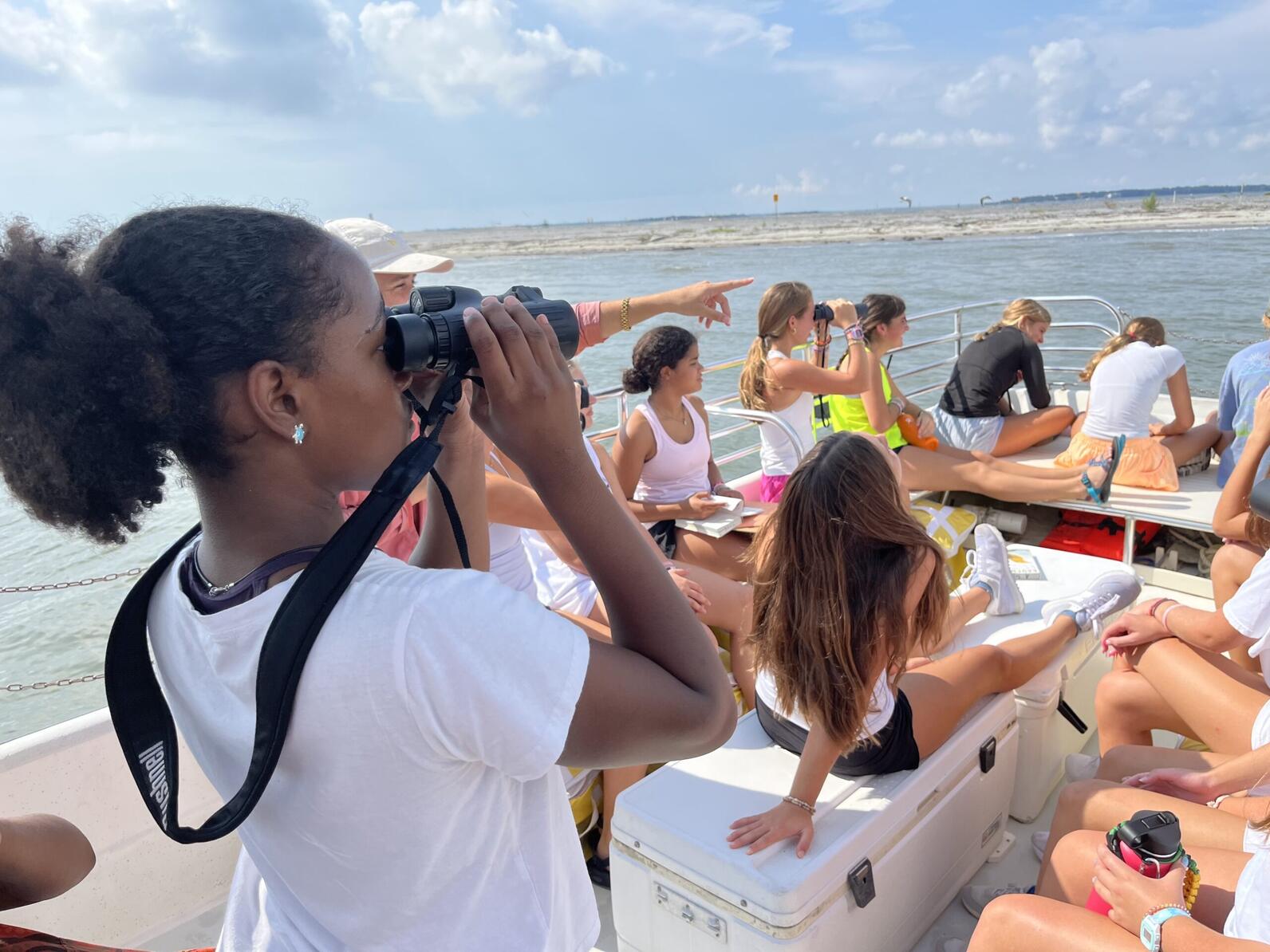 HANDS ON LEARNING
Drawing the shorebirds in art class
Students in both Argentina and South Carolina participated in an art project where they painted and collaged shorebirds based on their inspiration from seeing the birds during the field trip and through the photographs presented in class. After the students completed the art project, the art was turned into postcards with hand-written letters to the students at their partner school. The students loved this exercise and are excited to continue this communication by meeting over zoom after summer break in Argentina.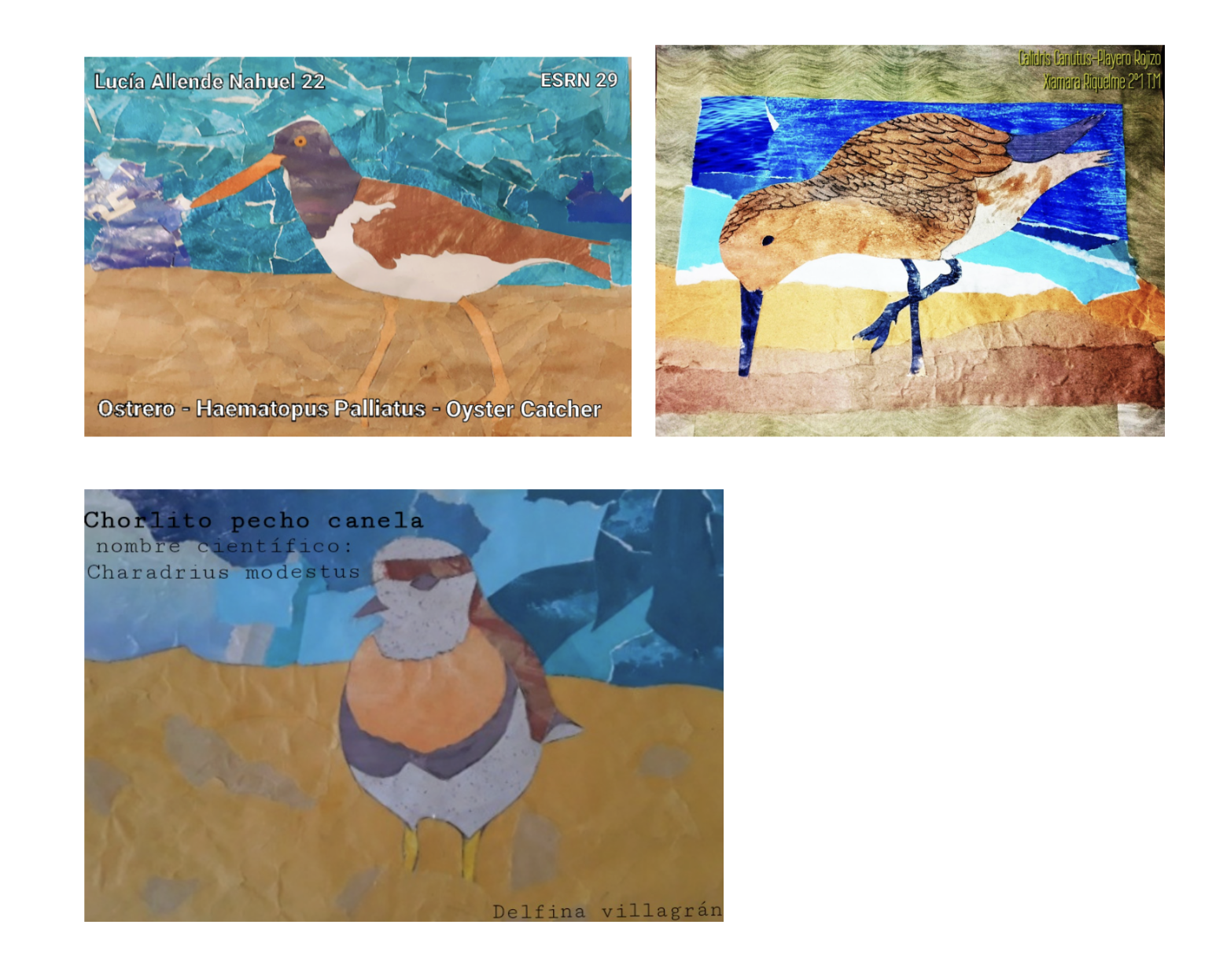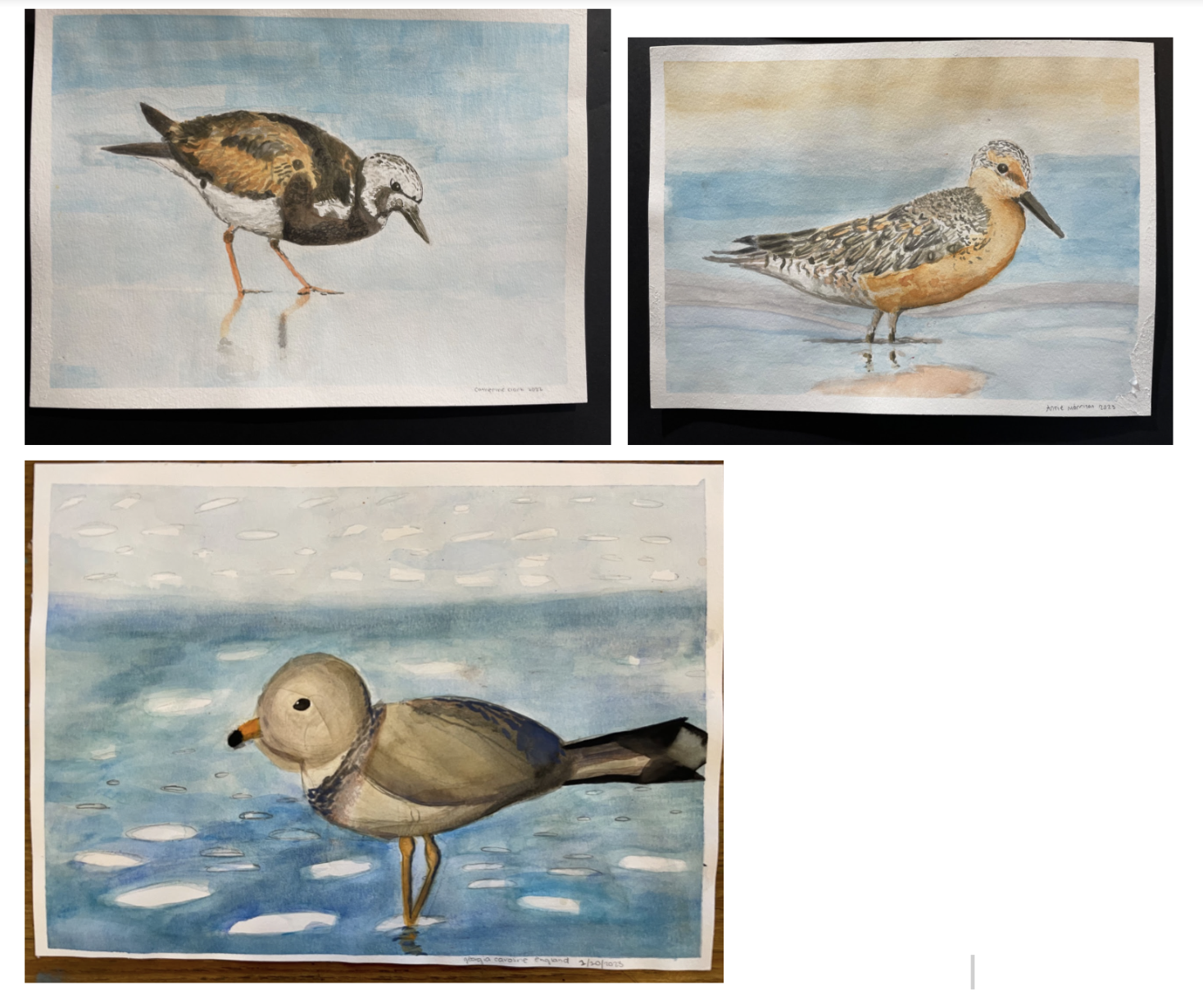 Carolina Perazzoli, the art teacher Morrison partnered with in Argentina, was a key component to making this project come to life. This project was presented to Carolina by Fundación Inalafquen, which is a non-profit organization in Argentina with a mission of shorebird protection and education. Katie and Carolina worked side by side during the entire project and both felt confident in the positive impacts the program had and will have on the students and the protection of red knots. Morrison would like to thank Ashley Hall teachers Raul Miyar (art), and Allison Bowden (science), who enthusiastically embraced this project in Charleston. Additional teachers in Argentina that contributed to the project include: Florencia Repucci, Marsia Mortensen, Graciela Maritano, Marina Quinteros and Andrea Galleta (Science), and Romina Mendez and Micaela Iturburu (Art).
Morrison would also like to thank the long line of contacts that brought the two schools together, including Chris Crolley (CEO of Coastal Expeditions), Deborah Cramer (Author of The Narrow Edge), Patricia González (Ornithologist from Argentina know as "Mother of Moon Bird"), and Mirta Carbajal (President of the Atlantic Flyway Shorebird Initiative). In addition, a special thanks to Nolan Schillerstrom (Coastal Program Manger with SC Audubon) and Cami Duquet (Shorebird Biologist with SCDNR) for providing video content from the field to share with the students in the classroom. Through everyone's collaboration and communication both students and teachers alike are flocking together globally to protect shorebirds as they travel along the Atlantic Flyway.
The next phase of this project will be to share the learnings and artwork with the larger community outside of each school. The team is excited to continue this project next year, teaching, learning, and sharing about coastal birds through global communication and local community awareness.