This article first appeared in the Berkeley Independent.
Hundreds of people visited the Audubon Center and Sanctuary at Francis Beidler Forest on Saturday to learn the history of maroon communities — groups of people who escaped slavery by taking refuge inside swamps, including Four Holes Swamp, during the antebellum period.
Saturday was the third annual Cultural Heritage Day at Francis Beidler Forest, it featured nine educational stations spread out along the 1.75-mile boardwalk. Visitors walked past ancient Bald Cypress and Tupelo trees, stopping at the various stations to see artifacts, hear stories and feel connected to the people who once dwelled in the swamp.
Kenneth Battle, a volunteer from the Summerville-Dorchester Museum, said when people fled from enslavement at nearby plantations, they often ran deep inside Four Holes Swamp.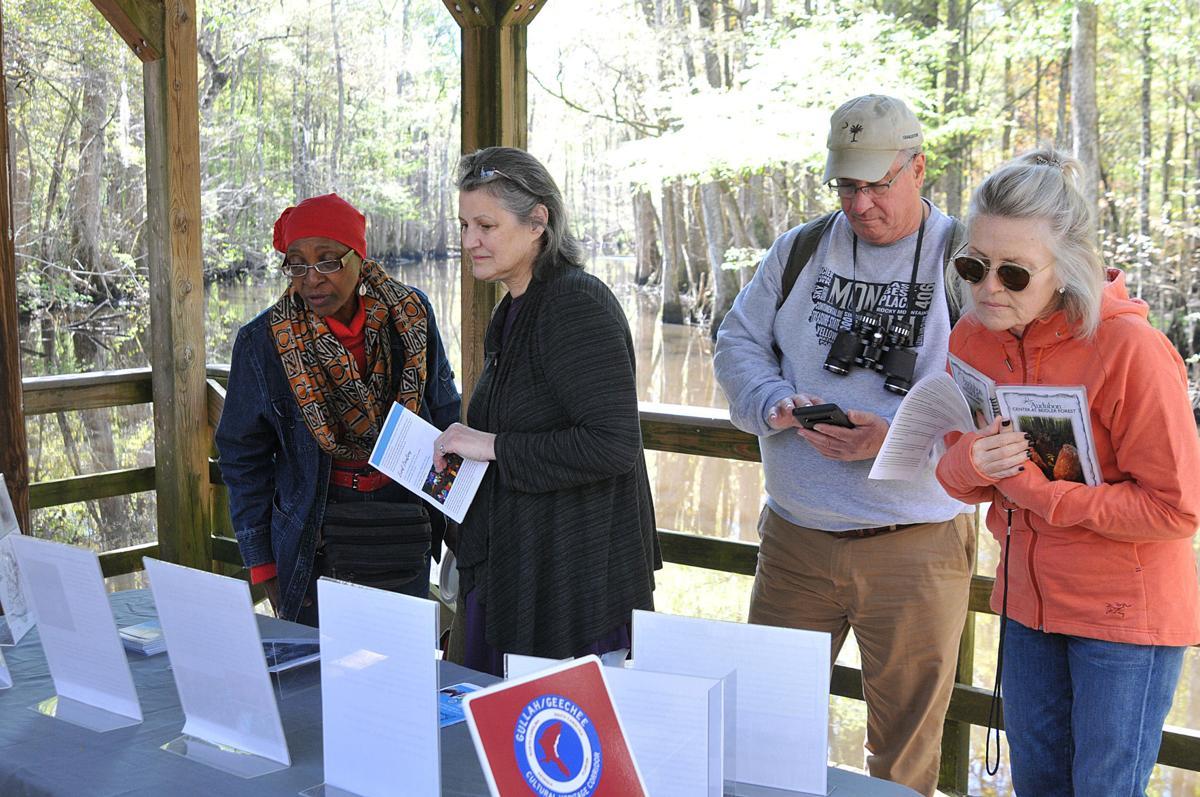 "Their ultimate goal was to stay away from anyone that would try to recapture them," Battle said. "They did that by using the swamp and the area of the swamp to stay free."
Battle explained that the swamp was difficult to navigate and maroons used that to their advantage. Once they were out of sight, he said they would find high ground for planting a garden and building shelter.
"There were some communities in the Georgia area that were over 100 individuals," Battle said. "(Slave owners) knew that these individuals were out in the swamp but they had no way to really round them all up."
Battle and others have closely studied areas known to have thriving maroon encampments, including many sites inside Four Holes Swamp and along the Ashley River.
"We've been learning about them, finding artifacts, looking at the spirit that they had to remain free," Battle said.
To spread the story of maroons, Battle is working with regional artists to render illustrations of maroon encampments. He tells the story to students and searches in regional communities to "recognize individuals who have the same (maroon) spirit."
"When the children hear about the spirit of the maroon- they walk proud with their heads up and think about hope, passion, freedom and justice," Battle said.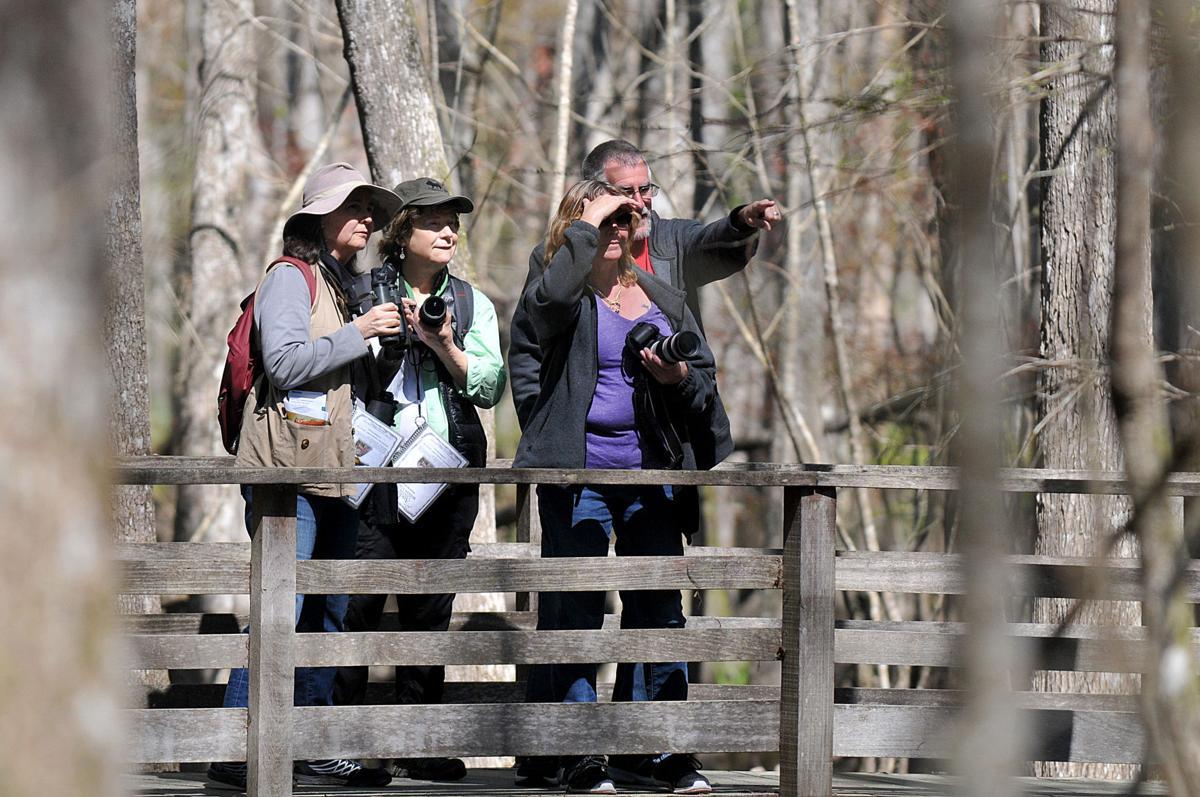 Alma Busby-Williams, center manager at the Audubon Center and Sanctuary at Francis Beidler Forest, said it is important for Cultural Heritage Day to center on the "untold story" of the maroons because it is a story not taught in classrooms, or talked about much within the greater history of African-Americans who escaped enslavement.
"If (visitors) are like me, they didn't know anything about Maroons," Busby-Williams said. "I didn't know that the word 'maroon,' came from the Spanish word 'cimarron'- which means escaped, wild or needing to be tamed."
The maroon communities inside of Four Holes Swamp lived on the edges of society, she said, but still were able to thrive.
"Think of the groups that are living on the edge of society now," Busby-Williams said. "If you are in a marginalized community you still feel like you're living on the edge and using the resources that you have."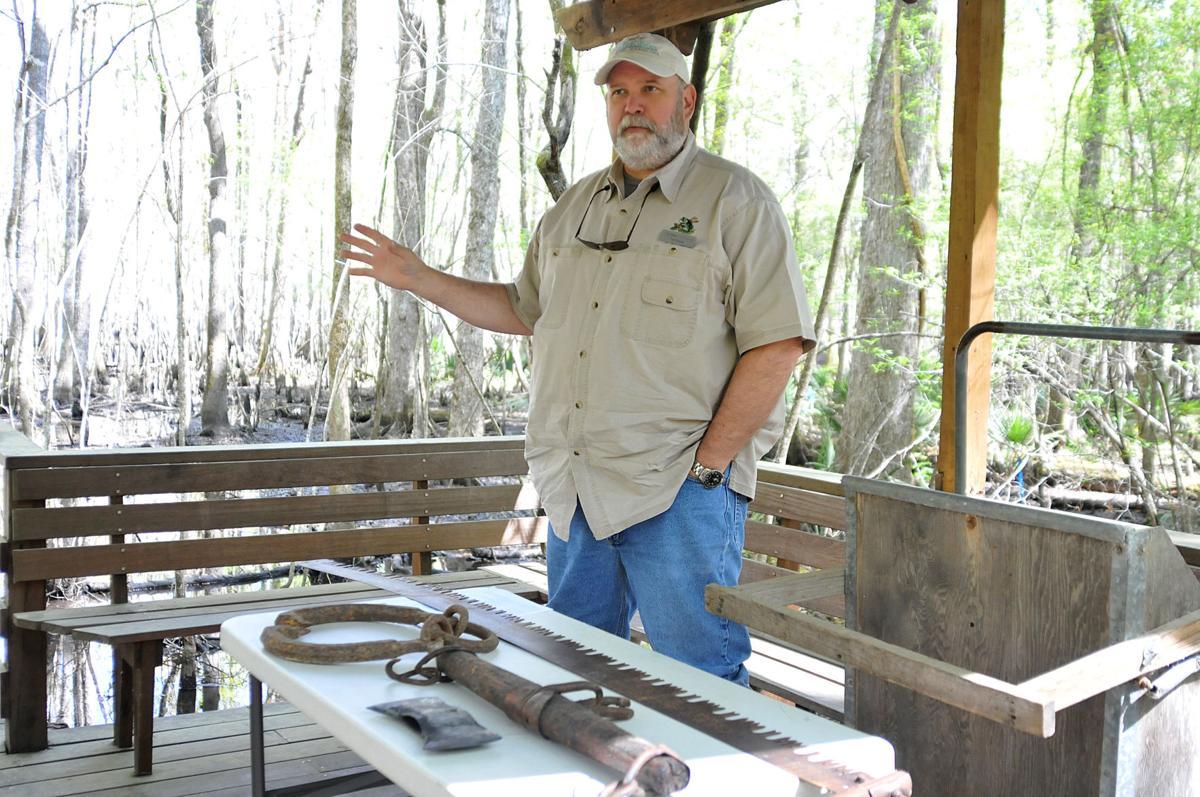 Cultural Heritage Day was previously held intentionally during Black History Month, according to Sharon Richardson, executive director of Audubon South Carolina. But now, staff is working to put on the event more frequently throughout the year.
"What we were wanting to do is make cultural heritage an experience that is year round," Richardson said.
Having the event on a seasonal basis would help people "appreciate the dynamic nature of the forest," she said.
"It is really about hopefully creating that sense of wonder and imagination and curiosity and ideally; interest in conservation and why it's so important to protect places like this," Richardson said.
Even in present time there are still misconceptions about what a swamp is, she said. People assume that Four Holes Swamp is a haven for mosquitos or unsafe because of snakes or alligators- neither of which are true, Richardson said.
"It's fun changing people's perception about swamps and how critically important they are hydrologically, biologically, culturally," Richardson said.
Other educational demonstrations included in the event were coiled basket weaving, information on the Gullah Geechee Cultural Heritage Corridor, jack jumping and fish striking, cypress logging and native medicinal plants. There were plant-based refreshments catered by Live Licious.