From keeping cats indoors and limiting window collisions, to eliminating exotic or invasive plant species in exchange for forage-rich, climate-adapted natives – simple actions, taken at scale, can add up to real conservation impacts for our birds, and offer meaningful benefits for people and communities, too!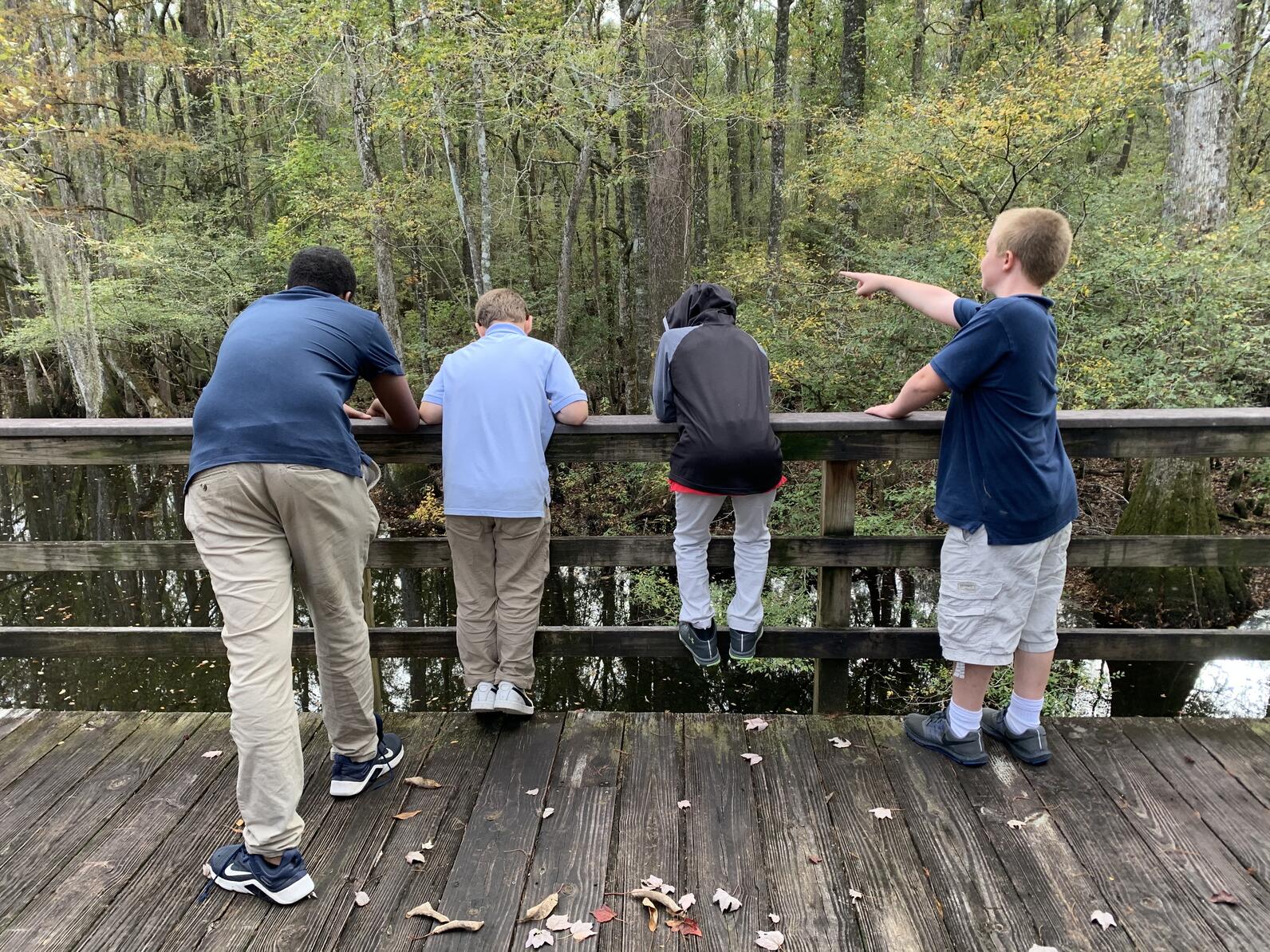 Program Highlight
With many people cooped up at home for much of the year and hungry for nature and the outdoors, Audubon acted quickly to transition its robust schedule of in-person educational programming and outdoor events to an online format.
From online Birding 101, Identifying Raptors of South Carolina, All About Vultures, and virtual birding events with local youth groups, to a virtual Storks & Corks event broadcasted live from Silver Bluff's stork ponds to thousands of people across the US – we helped keep our members connected to birds and the outdoors from the comfort and safety of their homes in 2020. Even John Jay, our non-releasable Blue Jay and unofficial Audubon South Carolina mascot, joined in on the virtual programs!
Audubon South Carolina staff, volunteers and chapter members also got our hands dirty for some safe and socially-distant real-life projects, including:
a Burke Foundation funded native plant project at Huntington Beach State Park's newly rebuilt visitor center, installed with the help of the Waccamaw Audubon Chapter;
a native plant installation at the South Carolina Governor's Mansion, which highlights how to incorporate our state's beautiful native species in a formal garden plan, completed thanks to the help of the Columbia Audubon Chapter;
the addition of a working rain garden and related interpretive signage at the Silver Bluff Audubon Center, completed with the help of the Augusta-Aiken Audubon Chapter; and
installation of floating wetland and native riparian buffer at the Winwood Farm Home for Children in Awendaw, thanks to the help of the amazing children themselves.
In early 2021, we're looking forward to completing a similar project at the Cross School in Bluffton with the help of the Hilton Head Audubon Society.