Located in Harleyville just outside of Charleston, the 18,000-acre Beidler Forest Audubon Center and Sanctuary's old-growth, cypress-tupelo swamp and grasslands habitat support scientific research on Prothonotary Warblers, Painted Buntings, Purple Martins, Wood Thrush, and a number of other priority birds.
Meanwhile, at the Silver Bluff Audubon Center and Sanctuary just outside of Aiken-Augusta, we are actively restoring Longleaf Pine forest and the diverse understory savanna habitat it supports through the harvesting and conversion of previously planted Loblolly Pine stands, large scale prescribed fire, and enhancement of existing Longleaf through mid-story vegetation control — work made possible thanks to partnerships with the Longleaf Alliance and the U.S. Department of Agriculture's Natural Resources Conservation Service.
Among the most exciting news to come from this work is the recent installation of five artificial nest cavities for Red-cockaded Woodpeckers by volunteers from the U.S. Forest Service and Savannah River Lab. Our hope is that these naturally dispersing birds, which frequent the site, will find the new cavities and stick around.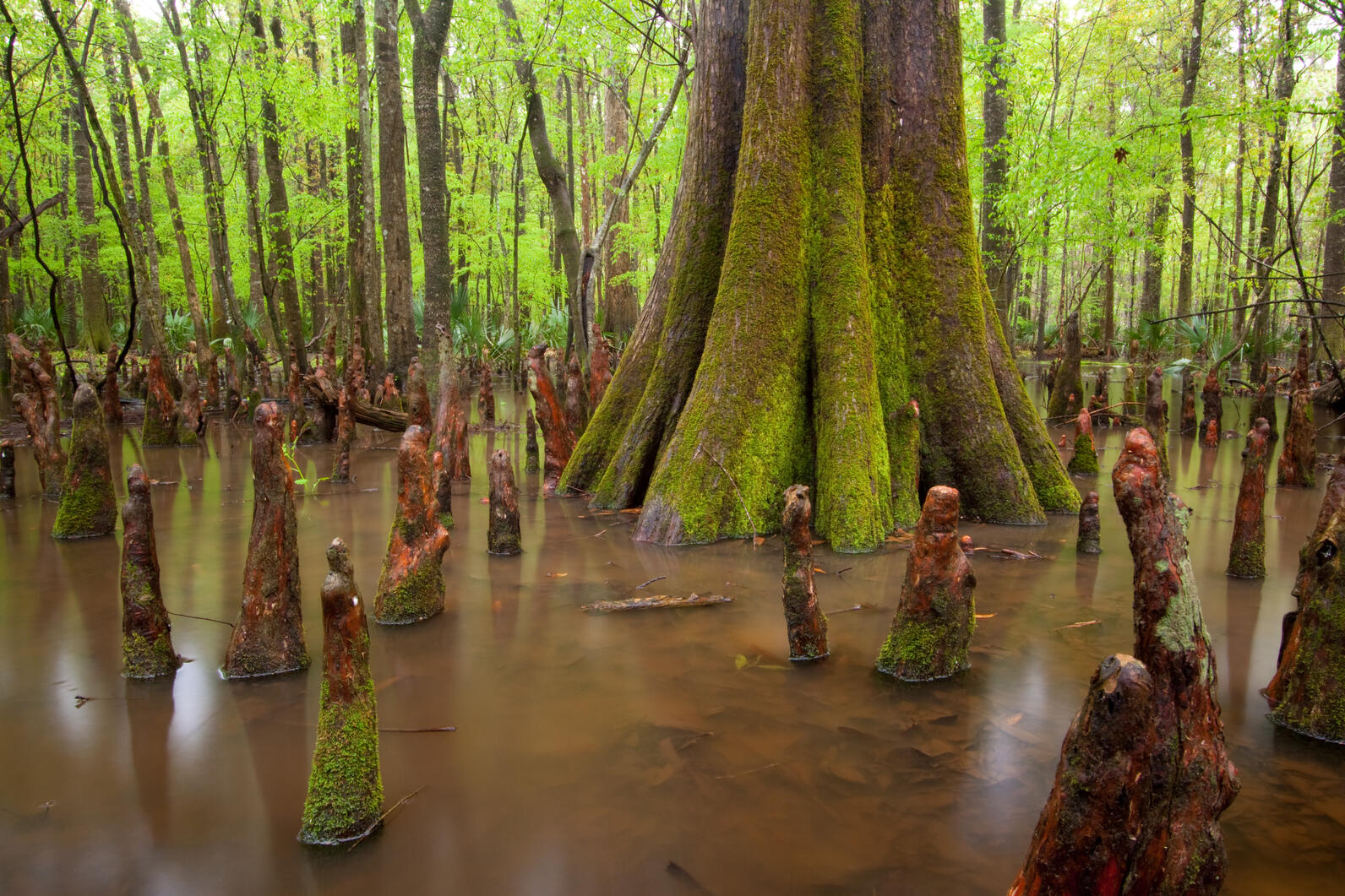 Program Highlight
Audubon South Carolina is committed to equitable, resilient, and healthy communities in which every member benefits from the joy and value of nature. Part of this commitment is recognizing and giving due respect and recognition to the enormous cultural and historical value of the land that Audubon South Carolina has been entrusted to steward. From the programs we offer to the interpretative signage that guides every visitors' experience at our sanctuaries, Audubon is working to incorporate the stories of the land, and more importantly, the people to whom those stories belong, into every aspect of our work.

As part of these efforts, we're pleased to share that our Beidler Forest Center and Sanctuary was recently designated by the National Park Service as an Underground Railroad Network to Freedom site. Audubon is proud to be recognized as part of this important national program, which – through its mission to honor, preserve and promote the history of resistance to enslavement through escape and flight – helps advance the idea that all human beings embrace the right to self-determination and freedom from oppression.