This article first appeared on National Fish and Wildlife Foundation.
Spend any time in the charming coastal communities of the Southeast, and you will quickly learn why so many people there feel such a close connection to wildlife.
Bottlenose dolphins cruise harbors and creeks, chasing mullet and redfish. Great egrets and blue herons high-step through oyster beds, picking off mud minnows and fiddler crabs at the edge of the salt marsh. Squadrons of brown pelicans glide along the beaches and dive-bomb schools of menhaden just offshore.
Nature is everywhere you look.
Coastal communities in this region rank as some of the fastest-growing in the nation. Their proximity to beaches and abundant natural resources offer a high quality of life for millions who live there and serve as a powerful lure for would-be residents.
Balancing growth and development with the need to protect natural habitats and wildlife populations remains a top priority for community leaders throughout the coastal Southeast. The challenge of doing so becomes more complicated each year, as human populations grow along with risks associated with hurricanes and a rise in sea levels.
In the direction of Congress, NFWF and the National Oceanic and Atmospheric Administration launched a $30 million program in late 2018 to help local governments, conservation nonprofits and natural resource managers strengthen coastal resilience and focus conservation dollars where they will do the most good for both people and wildlife.
With additional private-sector funding from energy giant Shell and the re-insurance company TransRe, the new National Coastal Resilience Fund awarded 46 grants to support coastal resilience projects in 23 states and U.S. territories. These grants will leverage an additional $60 million to generate a total conservation impact of $90 million.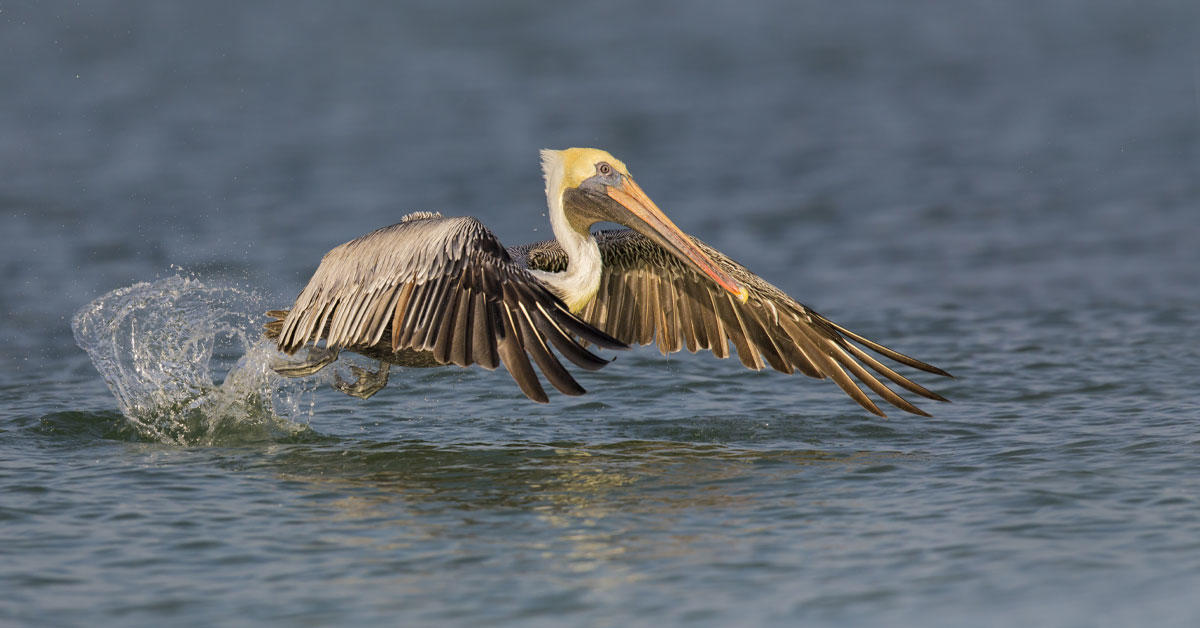 Across the country, projects already have begun to restore or expand natural features that lessen the impacts of storms on human communities and vital wildlife habitats. Workers have begun enhancing and restoring coastal marshes and wetlands, dune and beach systems, oyster and coral reefs, mangroves, maritime forests, coastal rivers and barrier islands.
In one remarkable project unfolding in Charleston, S.C., a consortium of agencies, nonprofit groups and individuals focused on conservation and resilience rallied to save Crab Bank Seabird Sanctuary in Charleston Harbor. This small, man-made island once helped protect nearby communities and businesses from waves generated by ships and storms, while also serving as a vital rookery for thousands of brown pelicans, royal terns, laughing gulls, black skimmers and American oystercatchers.
In recent years, wave action has eroded Crab Bank into a sliver of its former self.
Through the National Coastal Resilience Fund, NFWF awarded a grant of $700,000 to Audubon South Carolina, one of the project's many partners, to help pay for the $2.4 million rebuilding of Crab Bank. Under the direction of the S.C. Department of Natural Resources and the U.S. Army Corps of Engineers, workers will use 660,000 cubic yards of dredged sediment to rebuild the historic footprint of Crab Bank.
Crab Bank is part of a larger restoration effort with many partners that will help to protect waterfront homes and businesses and strengthen the ability of nearby communities to weather future storms.
"The Crab Bank restoration effort is so much bigger than just Crab Bank alone. It provided an opportunity to bolster partnerships and exhibit what can happen when those with similar conservation interests and goals unite," said Lorianne Riggin, environmental programs director for the S.C. Department of Natural Resources. "This particular seabird sanctuary will once again offer a rare opportunity for people to observe nesting seabirds and shorebirds and appreciate them safely from afar.
"Crab Bank provides a safe haven for ground-nesting seabirds and shorebirds, free from predators and human disturbance."
This story originally appeared in NFWF's 2019 Annual Report.