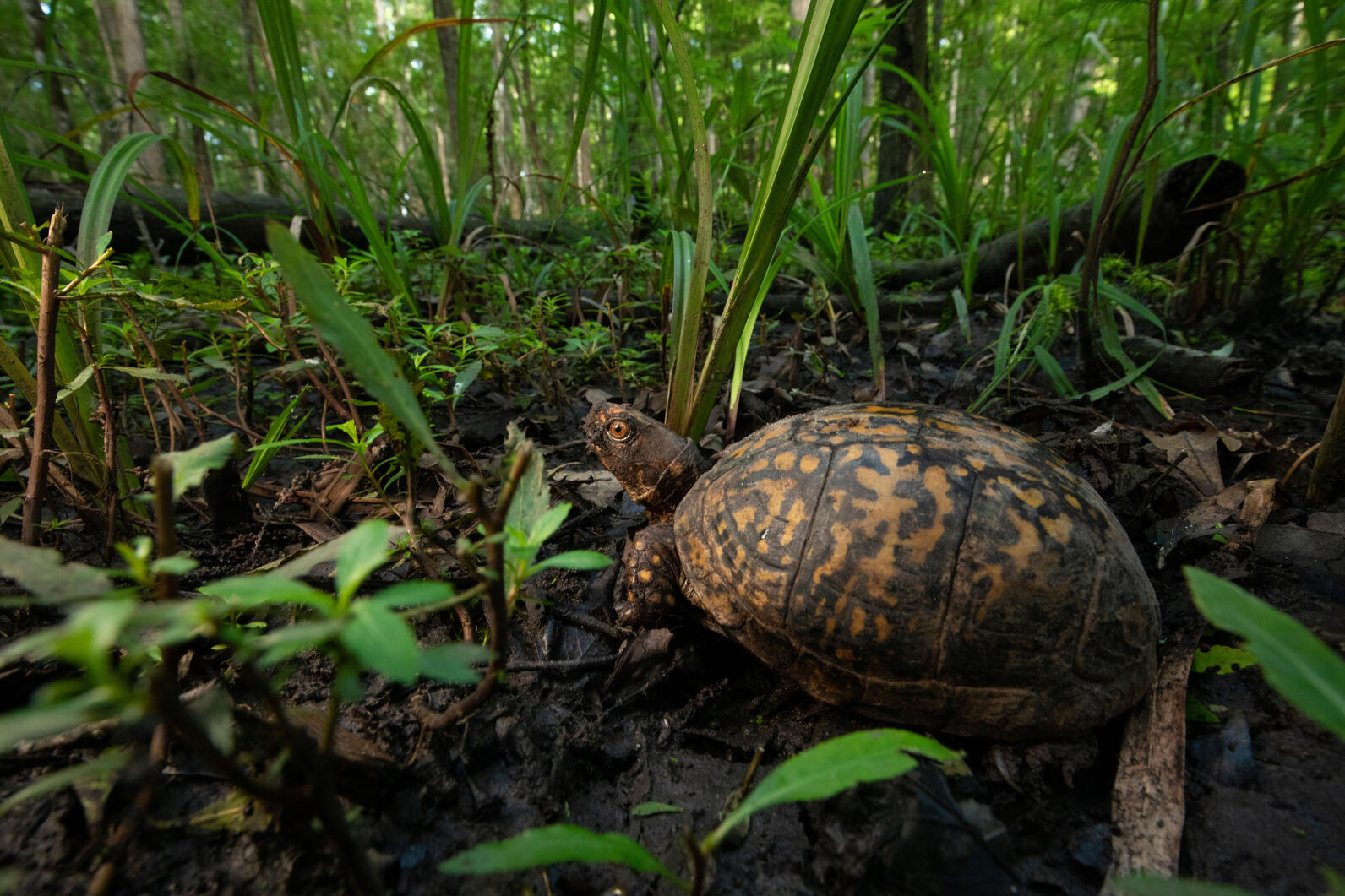 Audubon South Carolina is working to ensure that critical bird and wildlife habitat in Berkeley County is conserved while balancing with the needs of the growing county. Berkeley County contains important areas for birds like the Red-cockaded Woodpecker and Bald Eagle, as well as dozens of migratory songbirds like the Painted Bunting and Prothonotary Warbler and is home to 2,600 acres of the land encompassed by Audubon's Beidler Forest.
Together with partners including the Coastal Conservation League, Audubon is working on a proposed vision for Berkeley County. We recently had the opportunity to chat with Robby Maynor, the Berkeley County Project Manager for Coastal Conservation League. We were interested to know more about Robby, his story, and what led him to the important work he is doing in Berkeley County in partnership with Audubon South Carolina.
Tell us a little about yourself – where are you from and what attracted you to this work? Why are you passionate about land conservation? What are you favorite places in Berkeley County? And because we're Audubon, we've got to know – do you have a favorite bird?
"I grew up in New Hope, on the edge of the Wassamassaw Swamp. Actually, the sanctuary at Beidler Forest reminds me a lot of some of the areas in the swamp I'd wander when I was young. My dad was a big outdoorsman. He loved to hunt and fish, so I was always in the woods and on the water. He and my grandad always had a big summer garden and we'd grow tomatoes and squash and okra. Being outdoors and having respect for the land was something I was taught, just kind of naturally, from a really young age. Berkeley County specifically, it's my home. I love the people and all the natural places, from Four Holes and Wassamassaw out west to the Santee River stretched out along the northern border, to the Francis Marion National Forest in the east. I think Berkeley County has some of the best natural resources in the state. Maybe even the country! Of course, I'm biased. So when the opportunity came up to be able to work here and help protect those natural resources and preserve the quality of life for residents, it was a no-brainer. And I'm really loving it, I'm so thankful for the opportunity."
"As for a favorite bird, it's hard to pick. It seems like it depends on the season and what I've been seeing recently. A couple weeks back I went up to the Santee National Wildlife Refuge on Lake Marion and saw some Sandhill Cranes that were stopping over on their migration. It was the first time I'd ever seen them and they are just magnificent, almost otherworldly. I'm really proud of that, and I enjoyed it, so maybe the Sandhill Crane is my favorite bird right now, but don't hold me to it!"
To learn more about this partnership and important project, visit our One Berkeley page.