Charleston, S.C. (November 25, 2019)—Audubon South Carolina is pleased to announce that Matt Johnson has been promoted to the position of Center Director of Beidler Forest Audubon Center and Sanctuary, an 18,000-acre haven in Harleyville, South Carolina, which includes the world's largest virgin cypress-tupelo swamp forest and critical habitat for 180 bird species and myriad other wildlife.
With more than six years at Audubon South Carolina, most recently as the Director of Bird Conservation and Engagement, Johnson has been instrumental in advancing the organization's mission through research, outreach and advocacy. As Center Director, Johnson will work to elevate Beidler as an important community resource and vital bird and wildlife habitat, while overseeing day-to-day operations and management of the center.
"Having started my career with Audubon as the Education Manager at Beidler, I'm thrilled to return in a new role to this preserve that I love so much," said Johnson. "I'm excited for the chance to introduce people from all over South Carolina and beyond to this truly one-of-a-kind ecosystem."
Johnson has 11 years of experience in bird biology and science education and a B.S. and M.S. degrees from Clemson University.
"Matt is a proven and passionate leader and an expert in his field, and we're excited for him to begin this new chapter of his Audubon career," said Audubon Senior Vice President of States and Audubon South Carolina Interim Director Rebeccah Sanders.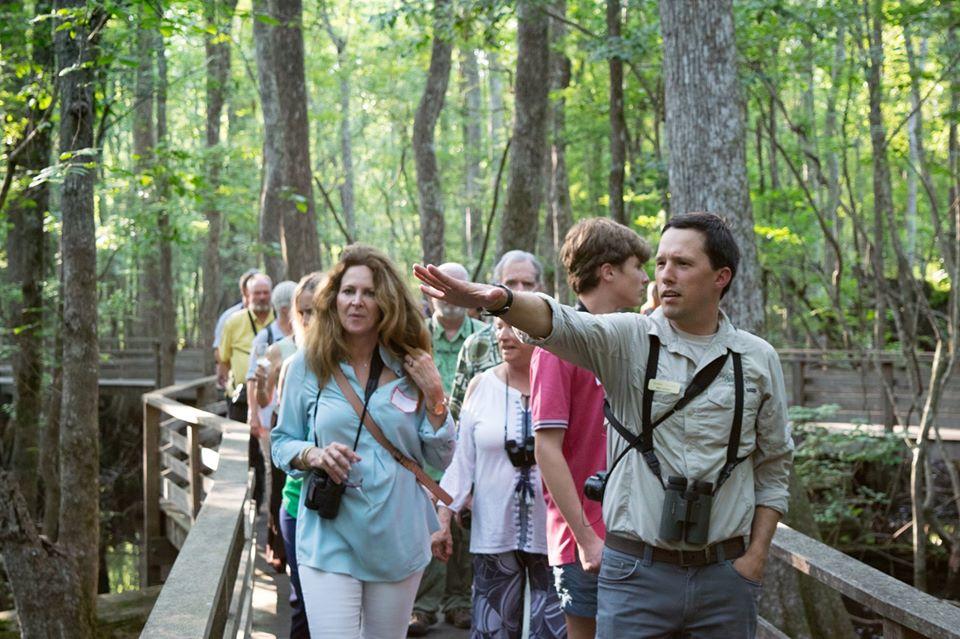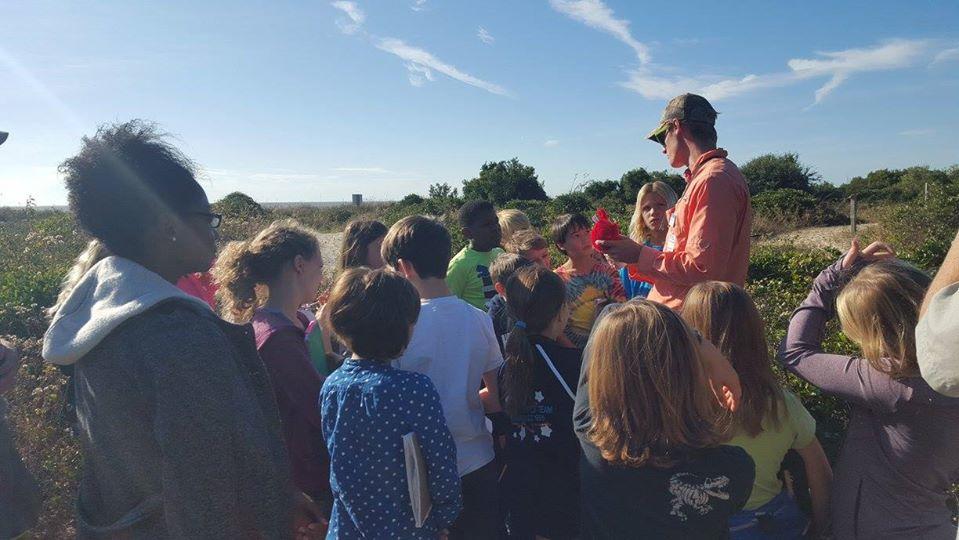 Audubon South Carolina is also pleased to announce the promotion of Nolan Schillerstrom from Coastal Program Coordinator to Coastal Program Associate. For the last five years, Nolan has led the organization's coastal program through on the ground research, community, and media outreach, and in the training hundreds of volunteers. Schillerstrom has a B.S. in Biology and Environmental Studies from Cornell College and is currently pursuing a Master's Degree in Environmental Studies from the College of Charleston.
"In addition to doing yeoman's work for South Carolina's coastal bird stewardship program, Nolan was instrumental in securing the $700,000 National Fish and Wildlife grant that, along with the enormous generosity of private and corporate donors, helped secure the fate of Crab Bank Seabird Sanctuary, one of the state's most important rookeries for our threatened coastal bird populations," said Sanders.
About National Audubon Society
The National Audubon Society protects birds and the places they need, today and tomorrow, throughout the Americas using science, advocacy, education and on-the-ground conservation. Audubon's state programs, nature centers, chapters and partners have an unparalleled wingspan that reaches millions of people each year to inform, inspire and unite diverse communities in conservation action. Since 1905, Audubon's vision has been a world in which people and wildlife thrive. Audubon is a nonprofit conservation organization. Learn more at www.audubon.org and @audubonsociety.
About Audubon South Carolina
Audubon South Carolina protects birds and the places they need, right here in South Carolina. We're the state office of the National Audubon Society, which has more than one million members and a century-long track record of success. In South Carolina, we represent more than 20,000 Audubon members and supporters, nine Audubon chapters and bird club partners, two Audubon centers and 22,000 acres of land that we own and manage. Learn more about what we do and how to help at sc.audubon.org. Follow us on Facebook at @ScAudubon, Twitter at @AudubonSc, and Instagram at @audubon_sc.
Media Contact
Sarah McKenna
(561) 632-8457