Shorebird Steward Training
Saturday, July 29, 2017
10:00am - 12:30pmIsle of Palms, South Carolina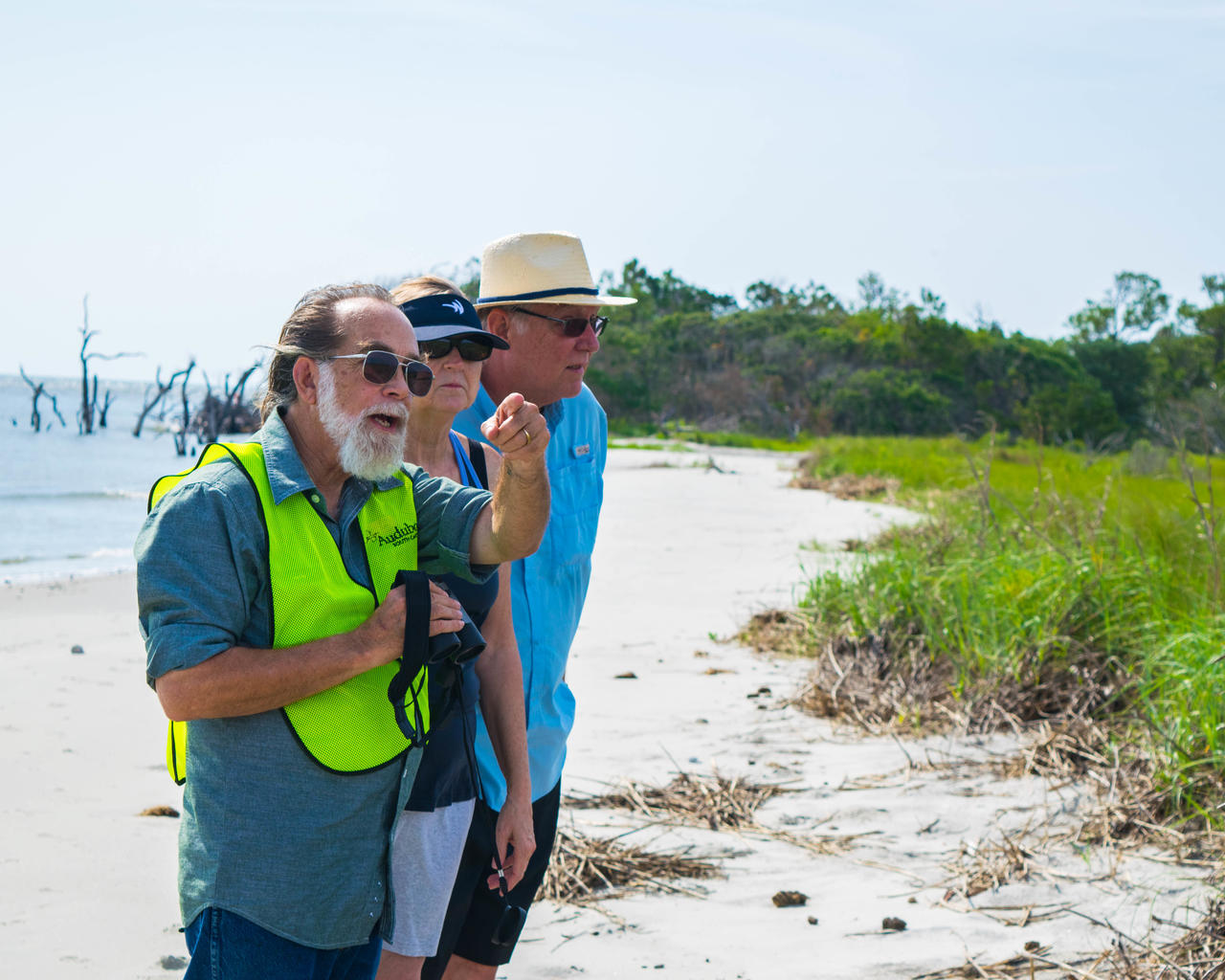 Carl Cole shows beachgoers how to avoid nesting birds. Photo: Nolan Schillerstrom
Location Details
Wild Dunes Resort
1 Sundial Circle, Isle of Palms, 29451
When people or dogs disturb birds on the beach, it can literally threaten their lives. In fact, disturbance is one reason that species like the Least Terns, Wilson's Plovers, and Black Skimmers are in trouble. When we scare birds off nests, eggs and chicks literally bake in the sun. When we startle migratory birds, these long-distance travelers burn up energy they need to survive their annual journeys. Some birds, including Brown Pelicans, can panic – leading them to abandon or accidentally destroy their nests.
Shorebird Stewards is a program that engages a growing group of volunteers to protect coastal birds. In 2016, seven volunteers patrolled high-traffic beaches to educate visitors about how to share the shore with birds. We began with Folly Beach, Hunting Island, and Dewees Island – places where birds were on a collision course with weekend crowds.
Now we have expanded Shorebird Stewards to Harbor Island, Kiawah Island, and Seabrook Island. Please volunteer! Just get trained, then coordinate your Stewardship time with others. You'll find that it's a blast to get outdoors and meet other nature lovers.
Training lasts approximately 2 hours and 30 minutes with a few breaks scattered throughout. You will be introduced and educated on a number of shorebird and seabird species, participate in group activities, and learn how to best approach someone on the beach to talk about shorebird conservation.