Cultural Heritage Day
Saturday, March 23, 2019
10:00am - 4:00pmHarleyville, South Carolina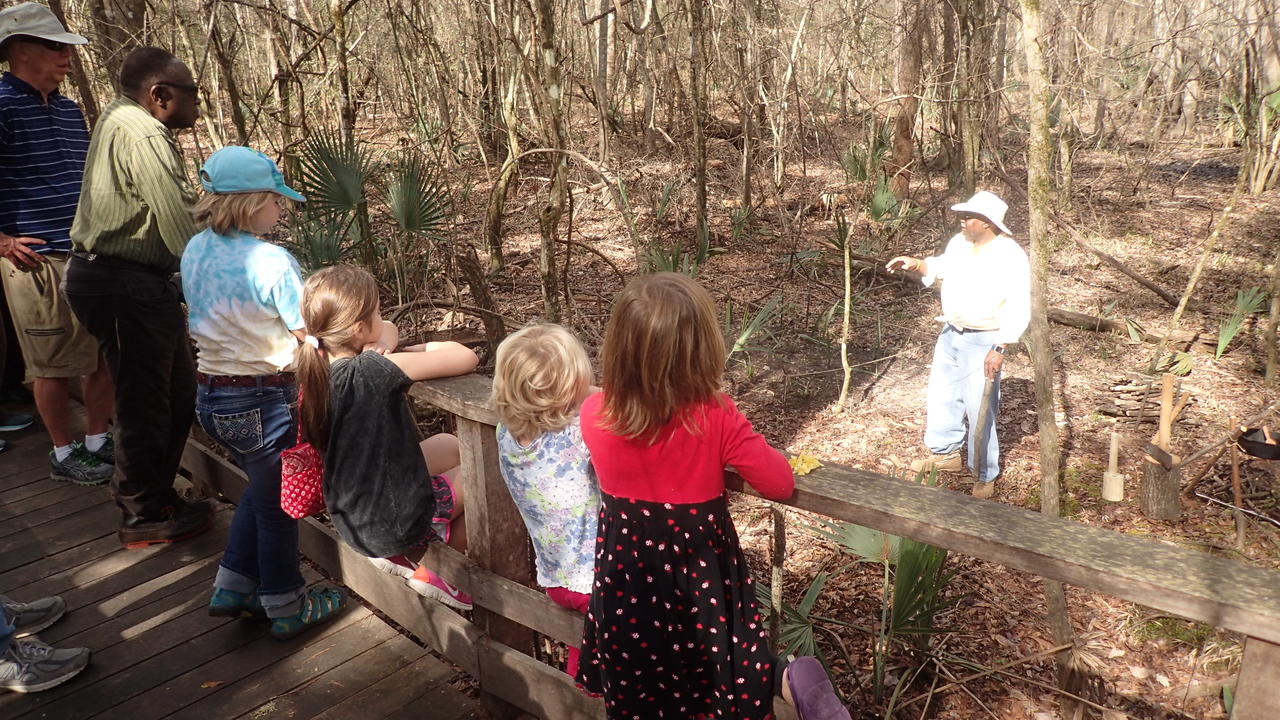 Location Details
336 Sanctuary Rd, Harleyville, 29448
Celebrate the resiliency and everlasting impression of the Maroons at Audubon Center and Sanctuary at Francis Beidler Forest on March 23rd. The untouched beauty and gentle allure of ancient Bald Cypress and Tupelo trees bring the Maroon legends to life at South Carolina's Four Holes Swamp, a glorious salvation of a sixty-mile-long forested wetland draining ever so slowly toward the Edisto River on its way to the Atlantic.
Maroon communities were historically recorded as small, secret encampments formed by runaway slaves, typically in isolated and defensible sections of wilderness, such as Audubon's 18,000 acres at Francis Beidler Forest. Come and learn about how they lived off the land as the swamp provided many sustaining resources, such as food, medicine, and materials for tools.
Refreshments will also be available.