Bird-Friendly Communities
South Carolina Native Plant Week
The third week of October is South Carolina Native Plant Week. Celebrate by joining us for one of the many events planned across the state!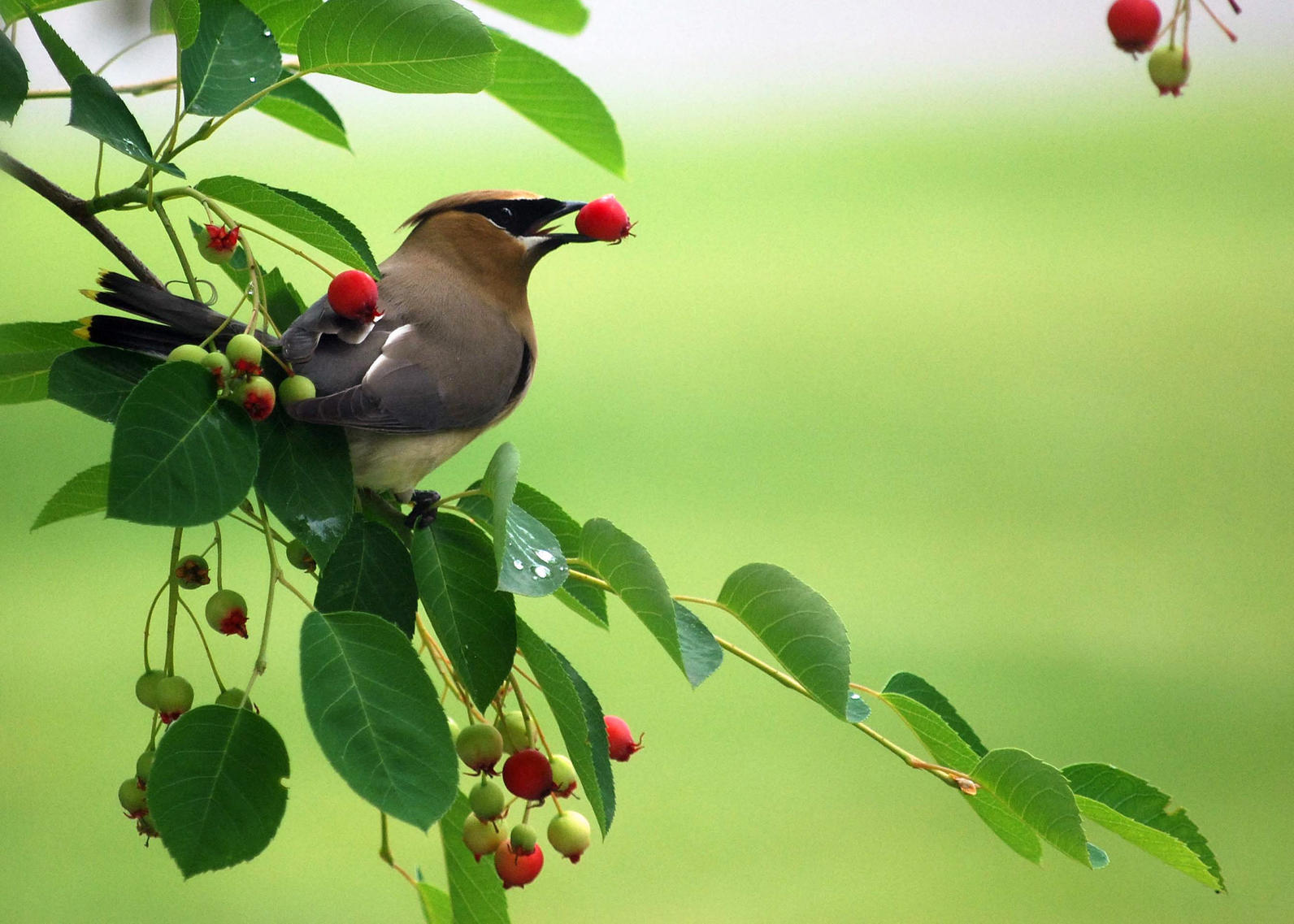 Sparked by legislation drafted by Audubon South Carolina, South Carolina Native Plant Week was first introduced as a resolution to the state legislature in 2017 and signed into law by Governor McMaster in April 2018. This resolution recognizes the importance of native plants and permanently establishes the third week of October as Native Plant Week in South Carolina.
To mark the occasion, please join Audubon South Carolina for one of the many events we and our partners are hosting around the state to recognize the vital role native plants play in restoring habitat for both migrating and resident birds, reducing resource use and pollution, and mitigating the effects flooding by improving soil health and drainage.
You're Invited to Participate!
To show our love for native plants, Audubon South Carolina and the South Carolina Native Plant Society invite you to participate in Native Plant Week (October 12th – 19th). If you or your organization are interested in planning an event, the following are some suggested opportunities. Please let us know if you'd like help planning an event or just want to let us know about something fun that you're already doing!
Create a Native Plant Tabling Event or Display
Plant a Pollinator Garden
Install a Native Plant Rain Garden
Ask Your Local Nurseries to Make a Native Plant Display
Host a Native Plant Sale or Seed Swap
Organize a Volunteer Event to Remove Invasive Species at a Local Park or Greenspace
Promote Native Plants on Social Media
Host a Native Plant Walk
--
Lest We Forget
Lest we forget why we're all celebrating South Carolina's native flora, we'll quote below from the South Carolina Native Plant Society:
For ease: Native plants properly sited and planted are hardy and adapted to normal weather extremes.
For wildlife: Native plants provide food and shelter for 10 to 15 times as many species of native wildlife as non-native plants.
For wild pollinators: Native plants support wild pollinators vital for fruit production and other foods we eat.
For water savings: Native plants normally get the moisture they need from rain, while a 1000-square-foot lawn requires 10,000 gallons of water per summer to keep it green.
For air quality: Native plants don't require motorized equipment, while lawn mowers, string trimmers, and leaf blowers emit 10 to 34 times more hydrocarbon than a typical car.
For beauty: In a world that is becoming increasingly homogenized, native plants help us blend our land and buildings into the surrounding environment, creating a landscape that is regional, unique, and beautiful.
--
Native Plant Resources
If you are planning an event for Native Plant Week, please share the details with us and we would be happy to help promote it! In addition, below is a list of resources to help you in promoting native plants:
Audubon's Plant for Birds Database will help you find beneficial plants specifically for birds: http://sc.audubon.org/bird-friendly-communities
The South Carolina Native Plant Society's website has a variety of resources on native plants: www.scnps.org
Clemson Extension has the Carolina Yards database where you can search for native plants based on your planting location conditions: https://www.clemson.edu/extension/carolinayards/.
Audubon South Carolina also has a variety of handouts available in PDF format if you'd like to print them for your tabling events or displays. Please contact us to request copies!
Contacts:
Jennifer M Tyrrell - ASC Bird-Friendly Coordinator: jtyrrell@audubon.org
Lisa Lord - Native Plant Society President: lisajlord1@gmail.com