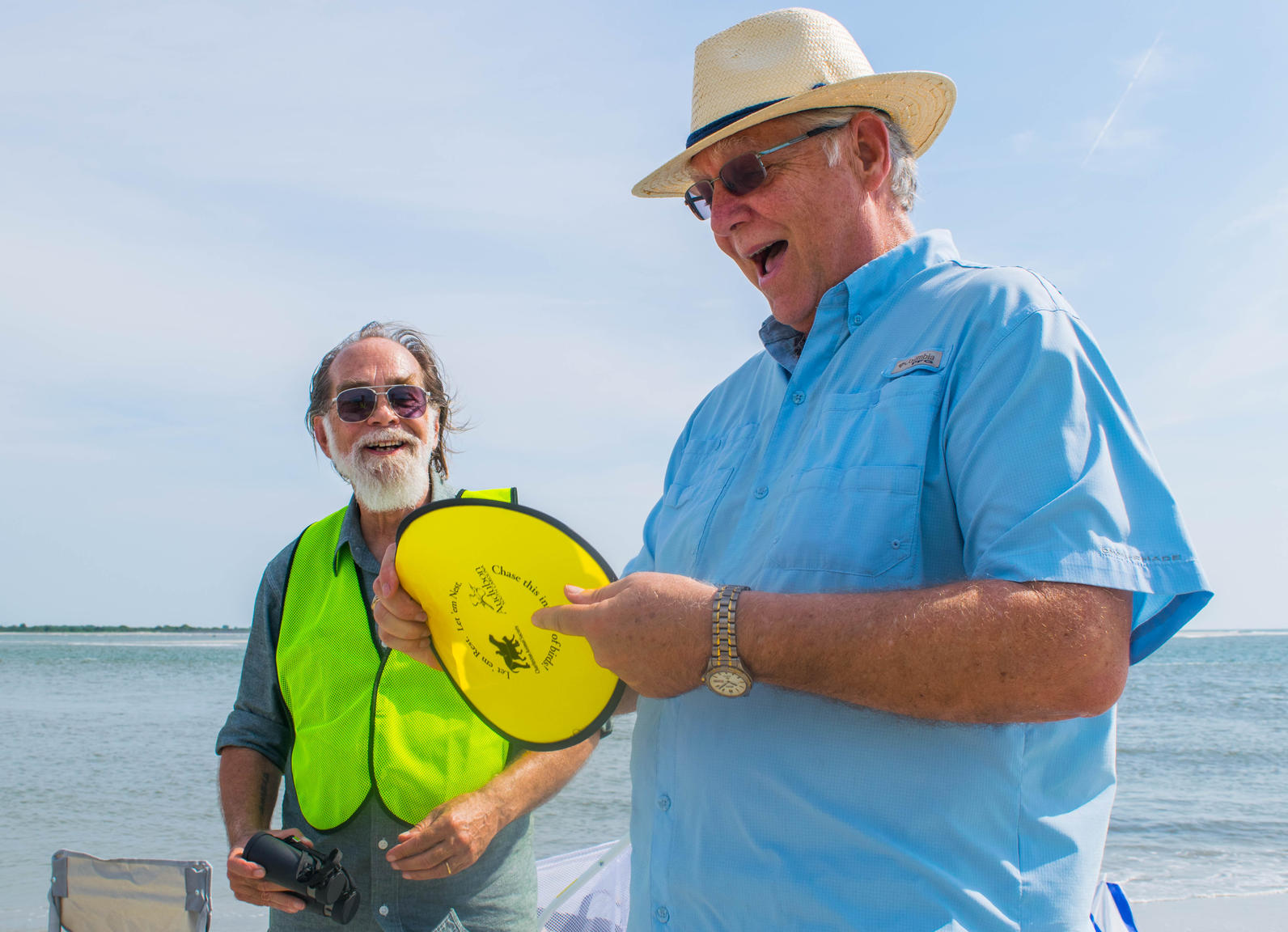 Here's a little-known fact. When birds are disturbed on the beach, it can threaten their lives. In fact, disturbance is one reason that species like the Least Terns, Wilson's Plovers, and Black Skimmers are in trouble.
When we scare birds off nests, eggs and chicks literally bake in the sun. When we startle migratory birds, these long-distance travelers burn up energy they need to survive their annual journeys. Some birds, including Brown Pelicans, can panic — leading them to abandon or accidentally destroy their nests.
Volunteers in Action
Our solution is Shorebird Stewards, a program that engages a growing group of volunteers to protect coastal birds. In 2016, seven volunteers patrolled high-traffic beaches to educate visitors about how to share the shore with birds. We began with Folly Beach, Hunting Island, and Dewees Island — places where birds were on a collision course with weekend crowds.
Now we're expanding Shorebird Stewards to Harbor Island, Kiawah Island, and Seabrook Island. Please volunteer! Just get trained, then coordinate your Stewardship time with others. You'll find that it's a blast to get outdoors and meet other nature lovers.
Turtles Lead the Way
Spreading the word about sea turtle conservation has made an enormous difference for these fragile species. We're determined to create an equal storm of interest in protecting coastal birds. So please get in touch if you want to help protect our seabirds and shorebirds!
PROJECT CONTACT: Nolan Schillerstrom, nschillerstrom@audubon.org