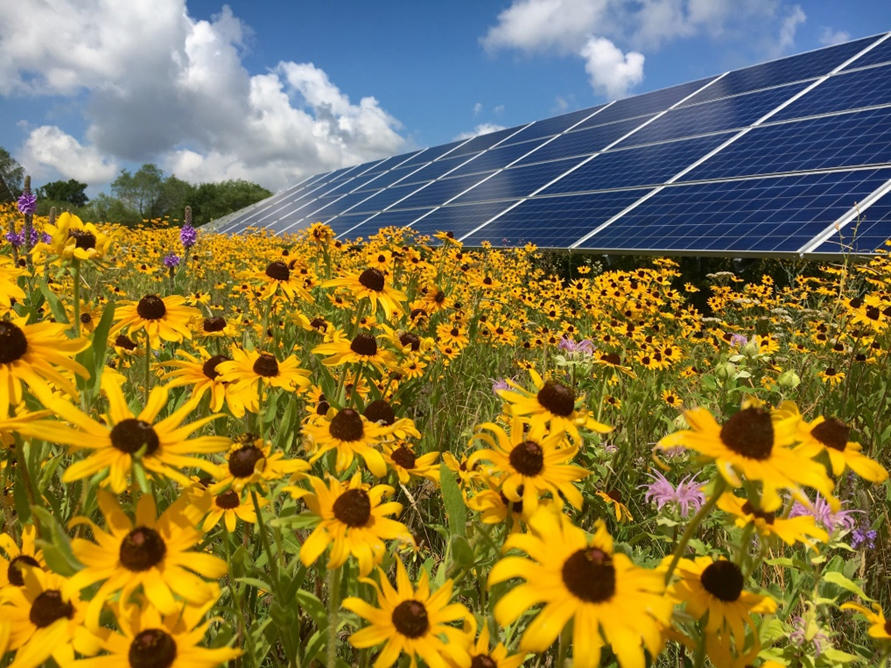 In March 2017, teaming with local garden clubs, Audubon South Carolina successfully urged the South Carolina General Assembly to pass a Native Plant Resolution.
The Resolution specifies the economic, ecological, cultural, and historical value of native plants; designates a Native Plant Week in South Carolina; and provides an important platform for this nascent movement.
We're also promoting a "Solar Habitat" bill that would encourage solar energy facilities to use landscaping that's friendly to birds and pollinators.
Not only do native plants feed birds and other wildlife. They sharply reduce the solar facility's maintenance costs; they reduce the risk of flooding by creating healthy, absorbent soil; and the pollinators they attract benefit surrounding farmlands.
Solar Habitat is an appealing, voluntary program. And with solar beginning to boom in South Carolina, it presents an unparalleled opportunity to get thousands of native plants in the ground.
(By the way, we're not waiting for to get this legislation in place. We're already working with one solar developer that's ready to plant 1,000 acres of bird-friendly, pollinator-friendly habitat!)
PROJECT CONTACT: Matt Johnson, mgjohnson@audugon.org.