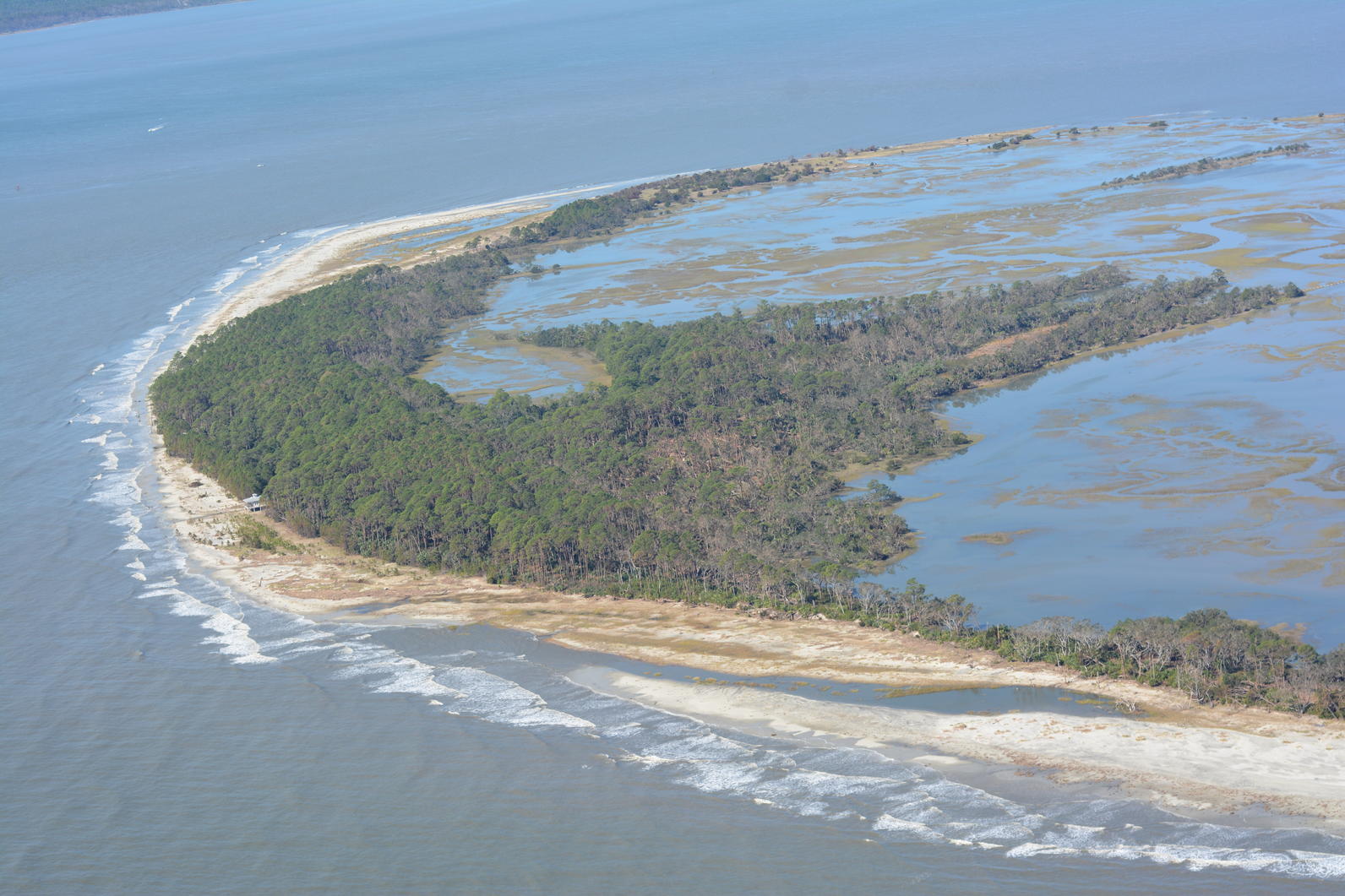 Bay Point Island: there's practically nothing else like it on the South Carolina coast.
Located at the mouth of the Port Royal Sound, Bay Point hosts up to 8,000 shorebirds on any winter day. In spring and summer, it shelters nesting gulls, terns, and Brown Pelicans, along with federally endangered/threatened Piping Plovers. In spring and fall, federally-threatened Red Knots rest here – 500 of them at once wouldn't be an unusual sight.
Bay Point, in other words, is bird paradise. Yet its owner wants to push the birds aside by building a luxury resort. That intensity of development wouldn't be allowed under Beaufort County zoning – but nearby Hilton Head Island seems eager to annex Bay Point and green-light the development.
So far, most public comments have highlighted the way annexation would scramble regional planning and burden taxpayers. All true. But even more important from our perspective is the way development would undermine Bay Point's status as a Globally Important Bird Area.
This designation, from Audubon and international agencies, recognizes the most essential bird habitat on earth. Imperiled species must have these areas to survive. And there are only a handful of them on the South Carolina coast that provide the same habitat as Bay Point.
Development of a Globally Important Bird Area would be tragic — but it isn't the only option. Instead, Hilton Head, Beaufort County, and conservation groups could work together to protect Bay Point permanently.
In January 2017, the Hilton Head Town Council delayed consideration of the Bay Point annexation. This window of opportunity may allow Audubon South Carolina and other conservation groups to advance the cause of permanent protection. But if we lose this chance and the island is annexed, the price will jump and it will be too late.
Bay Point deserves a better future. Not just for the sake of gulls and terns, plovers and pelicans — but for everyone who treasures the last fragments of South Carolina's vanishing wilderness.
PROJECT CONTACT: Nolan Schillerstrom, nschillerstrom@audubon.org