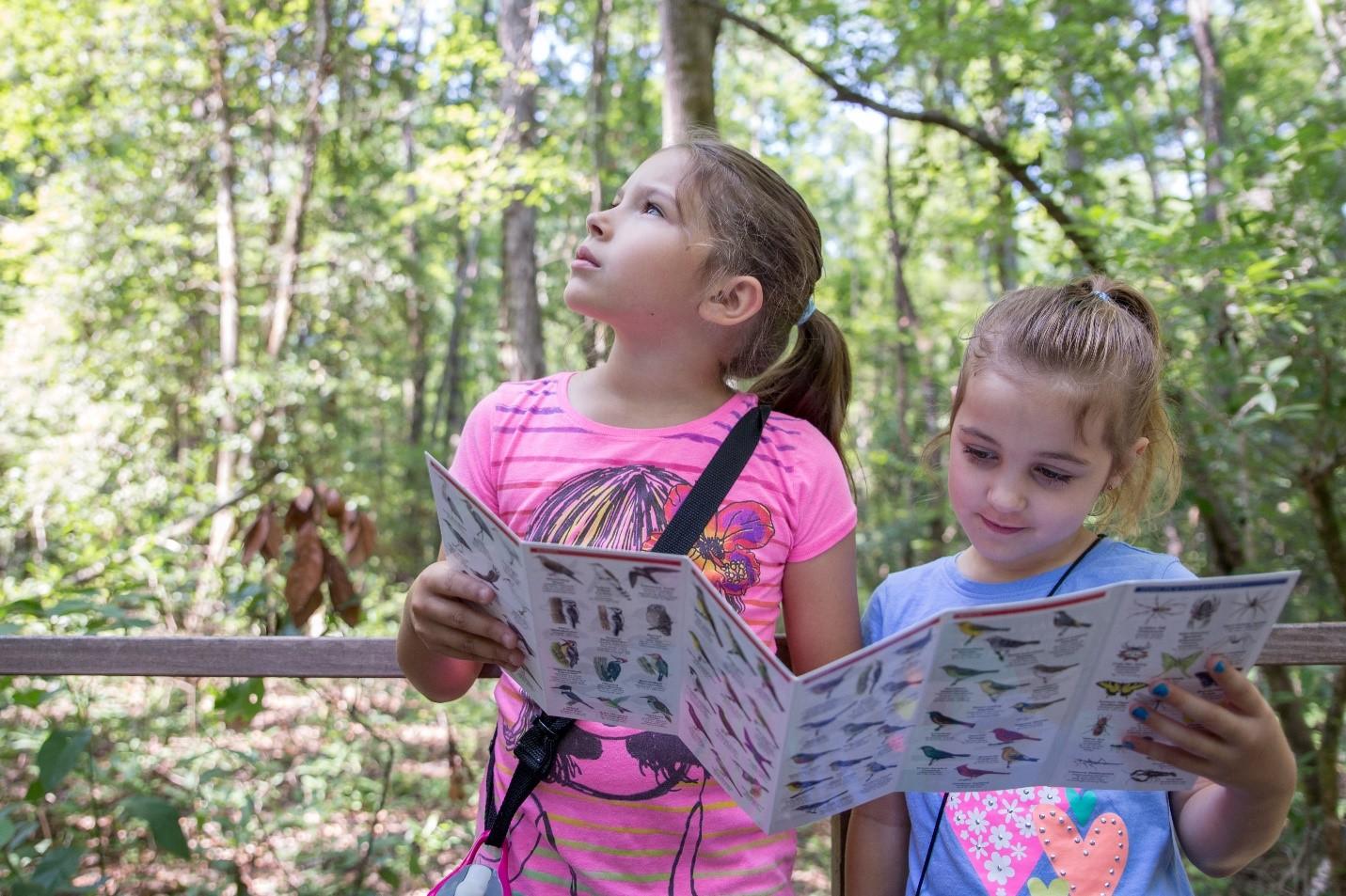 Here are two FREE ways to deepen your experience of Beidler Forest while strolling our 1.75-mile boardwalk.
Before your visit, download our printed guidebook. Cell phones work poorly (if at all) in the forest, so please don't count on being able to view the guidebook online once you get here.
For our German speaking guests, wir haben hier den Exkursionsfuhrer auf Deutsch zu herunterladen.
For those with iPhones or iPod Touches, there's a free app that contains all the information in the guidebook plus additional text and images to fill the gaps between the guidebook's tour stops.
Again, download the app before your visit so that a sketchy signal doesn't interrupt you once you arrive.
Donate to Audubon
Help secure the future for birds at risk from climate change, habitat loss and other threats. Your support will power our science, education, advocacy and on-the-ground conservation efforts.