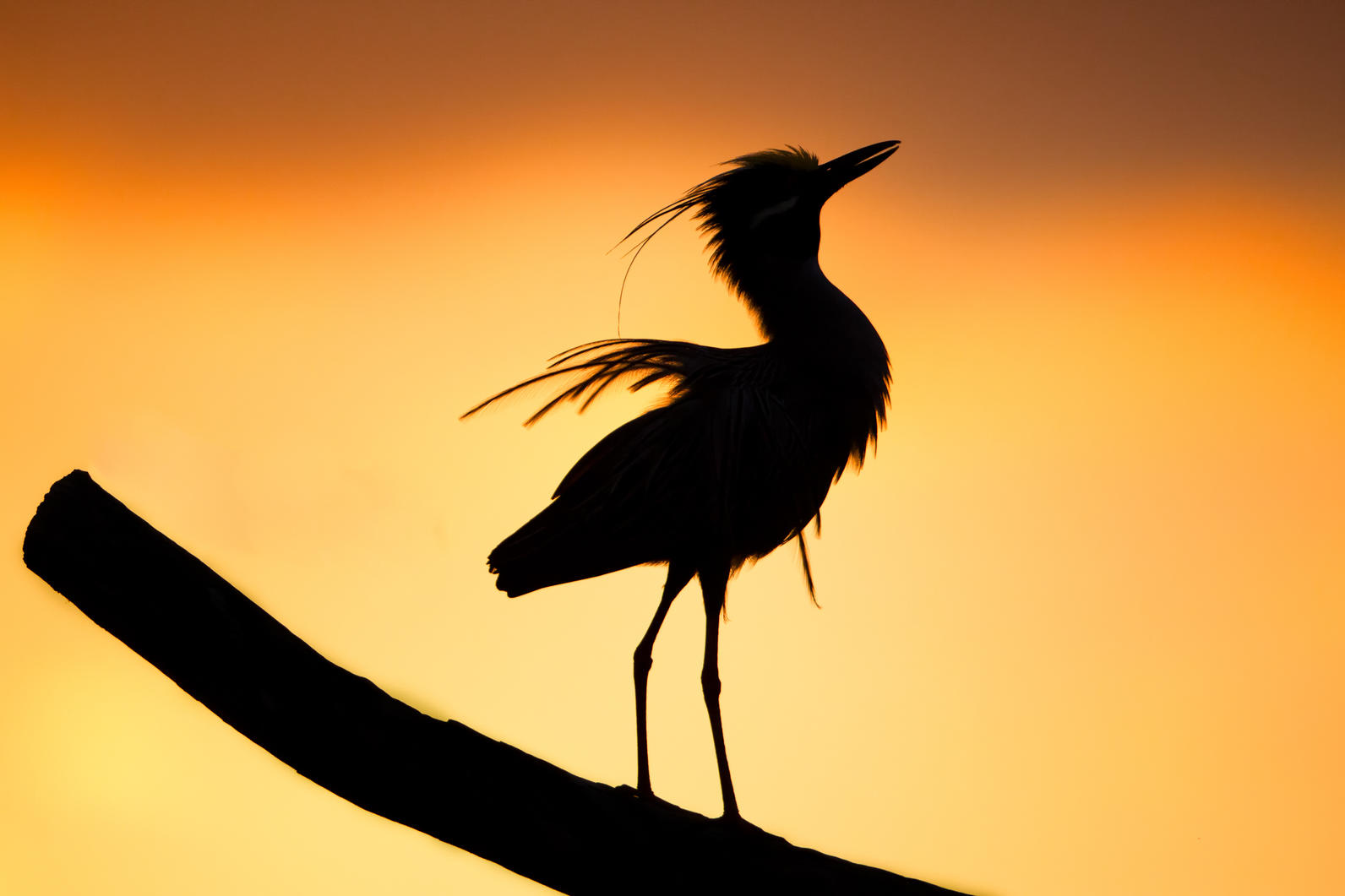 Ranges for South Carolina's birds are shrinking and shifting due to climate change. Shrinking ranges are an obvious threat. But even a shift can be hazardous, introducing birds to new predators and/or eliminating food sources. Sadly, many of our state's birds will be looking for safe places to go.
The need to protect safe "climate strongholds" for these birds is one of many reasons for supporting the South Carolina Conservation Bank, our most important state tool for land conservation.
Since 2002, the Conservation Bank has helped conserve nearly 300,000 acres of forests, farms, historic sites, hunting land, urban parks, and wetlands throughout our state. That includes 360 miles of river frontage — land that's critical to protect birds, keep water clean, and protect downstream communities from flooding.
Not only is the Conservation Bank an effective program; it's also astonishingly cost effective. Over 15 years, the Bank has spent just $150 million to protect $920 million worth of property. That's an average investment of just 17 cents on the dollar.
Sunsets in June
Despite these measures of success, the Conservation Bank automatically "sunsets" this June. As the General Assembly considers reauthorization, the Bank may not survive, or it may be drastically changed. We can all agree that some change may be prudent. But Audubon South Carolina is urging our legislators not to abandon three principles that ensure the Bank's success:
Stability: Currently, the Conservation Bank gets stable funding: a small but set portion of the state's deed recording fee. Now some legislators seek to replace this stable funding with annual appropriations from the state's General Fund. That would drastically reduce resources available to the Bank — which is what happened in 2017 when the Bank's access to funds from the deed recording fee was suspended.
Flexibility: Currently, the Conservation Bank has the flexibility to purchase easements. An easement involves paying a landowner not to develop a piece of property, rather than buying the land outright. Easements are much cheaper than buying land, but now some legislators want to cap or eliminate funding for them. That would sharply limit the number of acres protected.
Strategic Conservation: Currently, grants from the Bank reflect a consensus among ecologists, hydrologists, forestry experts, etc. about which land is most important to protect. Now some legislators are suggesting watering down Conservation Bank criteria and/or putting a political entity in charge of funding decisions. If that happens, favoritism rather than science may influence the use of Bank funds.
Stability, flexibility, and strategic conservation — that's why the Conservation Bank is both effective and cost effective. And that's what Audubon South Carolina is advocating in the General Assembly.
Places Protected
It's truly inspiring to glance around the state and see how well the Conservation Bank has protected everything from wildlife and clean water to history and heritage. Here are just a few of the fantastic places for birds (and bird lovers) that Bank funds have protected and/or restored:
Four Holes Swamp: In 2005, Audubon South Carolina received $1.5 million from the Conservation Bank to protect 2,400 acres of prime bird habitat. It's now part of the Francis Beidler Forest.
Conestee Park: In 2004, the City of Greenville relied on $645,000 from the Conservation Bank to create a 400 acre park on the Reedy River. More than 200 species of birds now enjoy a new haven – designated by Audubon as an Important Bird Area of Global Significance.
Morris Island Lighthouse: In 2006, $1.5 million in Conservation Bank funds helped save the Morris Island Lighthouse. In a related effort, the whole island – a paradise for both birders and Civil War buffs – was later saved from development.
Coastal Restorations: At Bear Island, Botany Bay, Santee Coastal Reserve, Bonneau Ferry, and other coastal spots, Conservation Bank funds have helped restore habitat for waterfowl and other wetlands-dependent bird species – while enhancing opportunities for public recreation.
For more details on what's being discussed with legislators, check out the documents attached.