Sharon Richardson
Executive Director
Sharon, who took the helm of Audubon South Carolina in 2015, has worked in land protection in South Carolina for 22 years. That includes 15 years as a strategist and lead fundraiser for Audubon South Carolina, and also time spent as Executive Director of the Lowcountry Open Land Trust. Sharon, whose consultancies with conservation groups have protected 30,000 acres in six states, graduated from Middlebury College in Vermont and got her MPA at the University of Vermont.
Candace Gillespie
Director of Philanthropy
Candace is a longtime birdwatcher who merged her passion with her profession by joining the Audubon staff. After getting her degree at USC, she worked in nonprofit management, culminating in eight years as Development Director for the College of Medicine at MUSC.
Mike Dawson
Sanctuary Manager
Mike manages our 18,000-acre Francis Beidler Forest Sanctuary. That includes everything from restoring degraded habitat to selling carbon credits to shooing snakes off the boardwalk. Mike majored in biology and environmental studies at Alfred University in upstate New York.
Mark Musselman
Land Manager
Mark's responsible for the nuts and bolts of managing 18,000 acres, including longleaf restoration. And if you're looking for a lost fighter jet, put Mark on it. A former Marine, former teacher, and graduate of USC, Mark happened on the wreckage of an old military plane last fall, then spent months tracking down its history.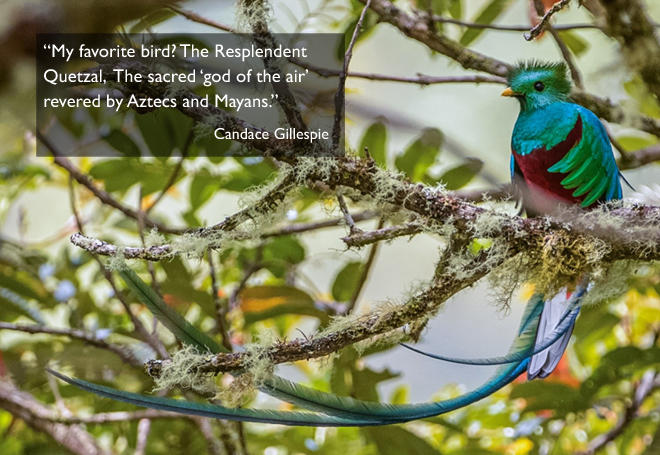 Matt Johnson
Director of Bird Conservation & Engagement
Along with Jen Tyrell (see below), Matt's our expert in bird biology. He manages many of our key projects, from remapping South Carolina's Important Bird Areas to avian research. Matt, whose BS and Masters are from Clemson, also helps build bird-friendly communities, teaches bird-friendly forestry, and leads bird walks around the state.
Nolan Schillerstrom
Coastal Coordinator
Nolan's enthusiasm, plus a BS in biology and environmental studies from Cornell College in Iowa, make him the perfect choice to rally volunteers to protect coastal birds and speak out on coastal issues. He successfully kicked us off on social media too, and he's still our in-house photographer and videographer.
Jennifer McCarthey Tyrrell
Bird-Friendly Coordinator
Jen, along with Matt Johnson (see above), is our expert on bird biology. With a BS from Coastal Carolina and a Masters from the College of Charleston, Jen has worked with Wild Birds Unlimited and the Center for Birds of Prey, and she still teaches at the College. Jen spreads the word about bird-friendly communities, and also manages bird banding and Painted Bunting research.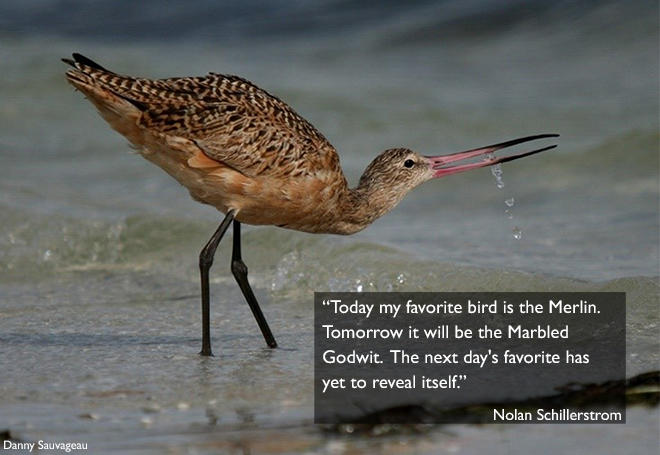 Richard Covey
Naturalist
Richard leads canoe trips through the swamp, nurtures Beidler's small menagerie, and — thanks to a bachelors in fine arts from Columbus College of Art and Design — serves as our webmaster and graphic designer. Before coming to Audubon, Richard developed environmental ed programs for the U.S. Forest Service in Nevada.
Paul Koehler
Sanctuary Manager
Paul's spent his career running or helping to run Silver Bluff, our 3,400-acre demonstration site for bird-friendly forestry. With a bachelors from University of Tennessee in wildlife and fisheries, he loves any work that keeps him outdoors, from avian research to mentoring novice birders.
Brandon Heitkamp
Land Manager
Responsible for land management at Silver Bluff, Brandon's also on fire to teach landowners bird-friendly forestry. Armed with a degree in forest management from Clemson, Brandon helped Audubon South Carolina develop this novel concept. His dream is to spread the word among landowners and land managers, and eventually get bird-friendly techniques included in forestry curricula throughout the Southeast.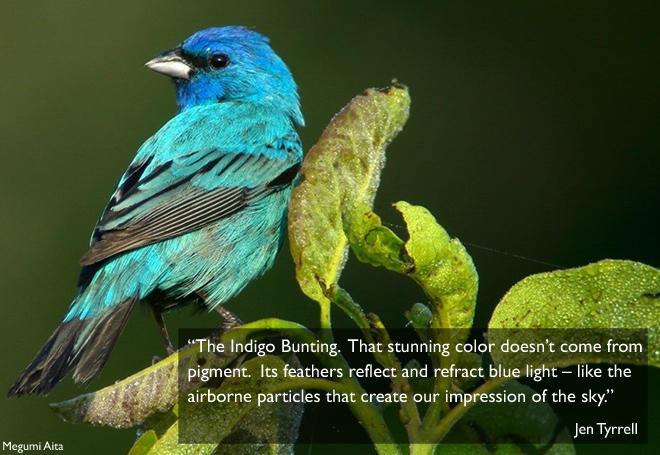 Shelly Knight
Engagement & Development Associate
Shelly, who has degrees from both Trident Tech and College of Charleston, worked with recreational fisheries for the South Carolina Department of Natural Resources. Today, she manages data for Audubon South Carolina. When time permits, Shelly also enjoys assisting wth field projects, private tours, and summer camp.
Noel Williams
Staff Educator
Noel, who has a BS in zoology from the University of Georgia and an MS in biology from Georgia College, leads tours at Beidler and helps run our summer camp. Before coming to Beidler, Noel worked for a state wildlife preserve in Georgia, where she guided tours and did research that helped keep local fish populations healthy.