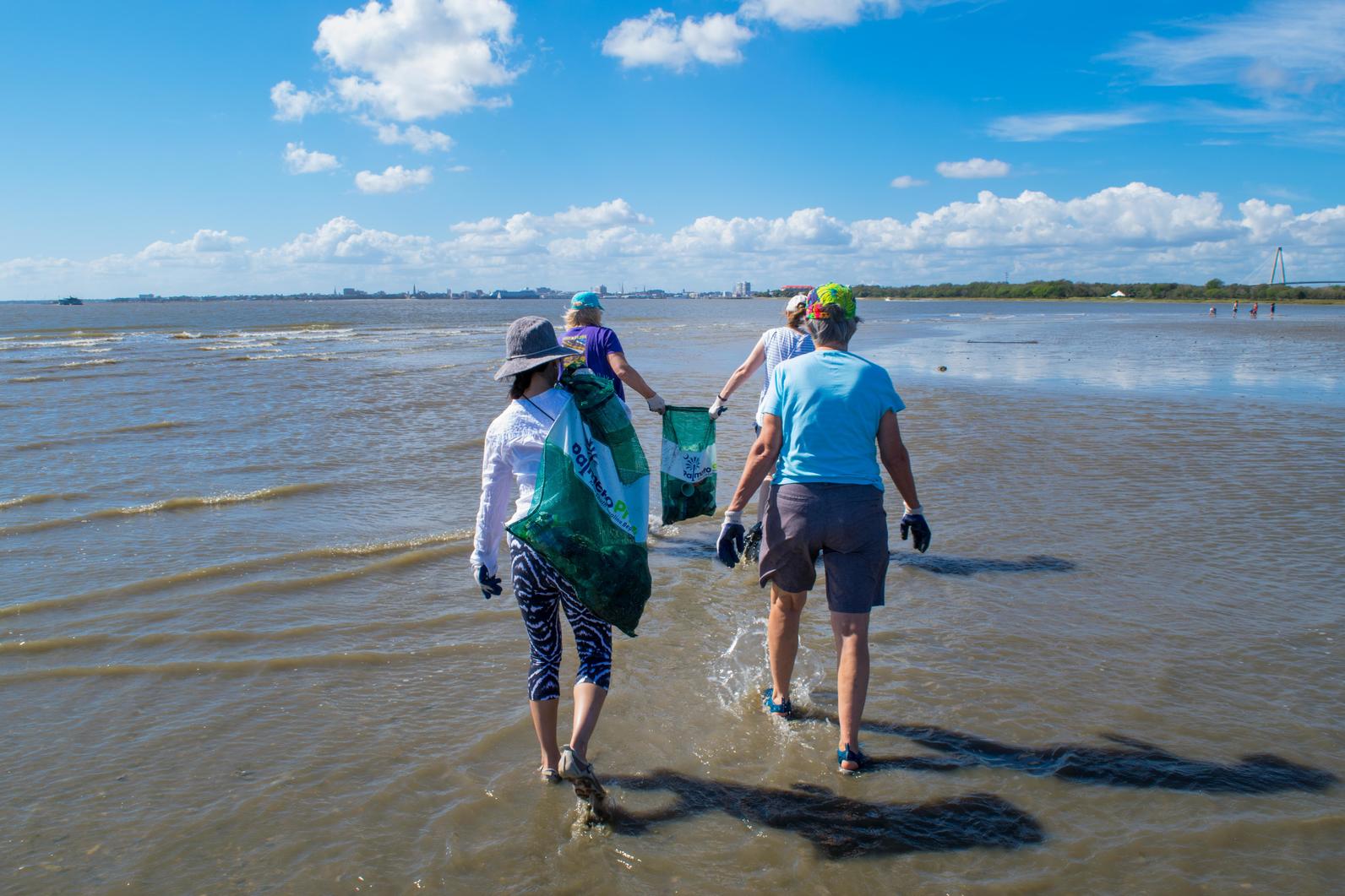 Plastic – ugh! Eight million tons of it falls into our oceans each year. When birds, sea turtles, and other wildlife gobble it down, it can easily kill them or limit their ability to grow and reproduce. Today, 90 percent of seabirds eat plastic debris.
That's why our volunteers regularly head to some of the state's most beautiful beaches, and most important bird habitat, to haul in big loads of plastic and other trash. Join us if you can – it's a great way to enjoy the outdoors and meet other nature lovers!
Dates and times for 2017 beach sweeps will be posted soon. There's a roughly $40 fee to participate, which covers transportation costs and contributes to our efforts to protect coastal birds. Many thanks to Nature Adventure Outfitters for providing kayaks and Coastal Expeditions for arranging boat travel to hard-to-reach places.
PROJECT CONTACT: Nolan Schillerstrom, nschillerstrom@audubon.org