Dear Beidler Forest Audubon Center and Audubon South Carolina supporters:
Please note: Covid-19 modifications!
The boardwalk at Beidler is currently open under a modified schedule. Below is the current plan for its hours of operation. Plan your visit today by clicking here!
| Month | Days | Hours |
| --- | --- | --- |
| June | Thursdays, Fridays, and Saturdays Only | 9AM-4PM |
| July | Fridays and Saturdays Only | 9AM-4PM |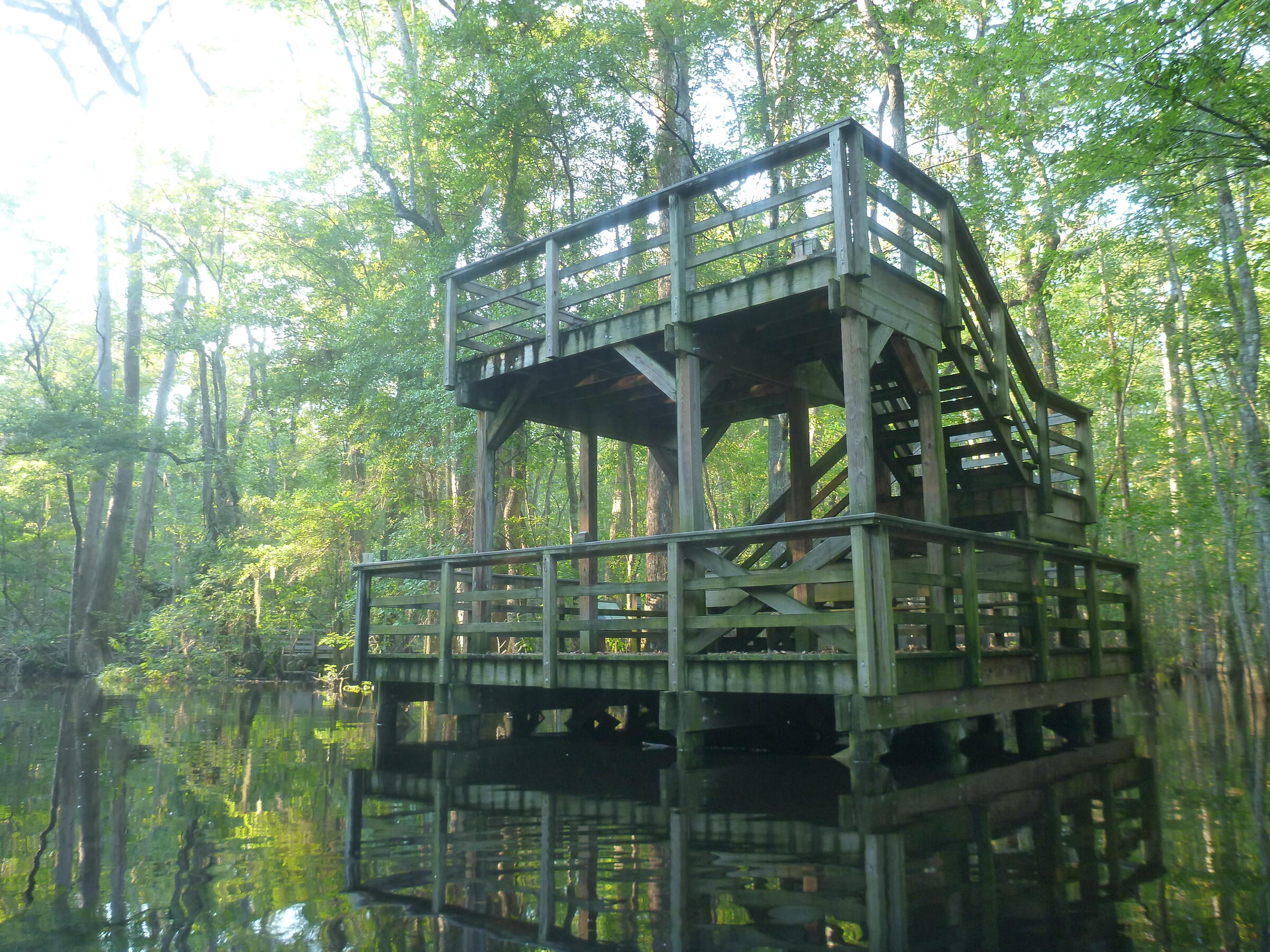 Plan Your Visit to the Boardwalk Today!
Although our visitor center is currently closed, there is a handicap accessible portable restroom on-site for visitor use. Please follow Covid-19 procedures by bringing a mask with you and maintaining social distancing.
Stay in touch and subscribe to receive our eNewsletter and other updates from Beidler! We also invite you to visit our social media channels on Facebook, Instagram, and Twitter for updates and virtual education opportunities. 
Feel the beauty and serenity of this ancient forest . . .
Frequented by photographers and nature lovers from all over the world, our 18,000-acre bird and wildlife sanctuary offers a beauty unsurpassed in the South Carolina Lowcountry. Beidler is the world's largest virgin cypress-tupelo swamp forest — a pristine ecosystem untouched for millennia. Enjoy thousand-year-old trees, a range of wildlife, and the quiet flow of blackwater, all from the safety of our 1.75-mile boardwalk.