Fashion for Feathers
Friday, February 15, 2019
12:00pm - 2:00pmCharleston, South Carolina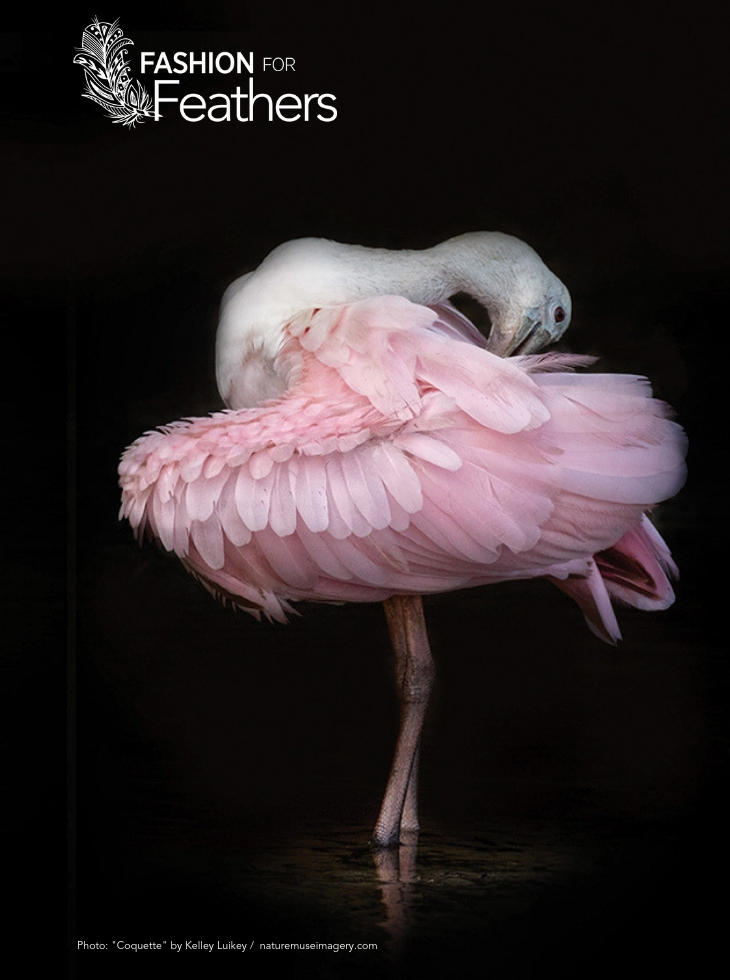 Location Details
Hotel Bennett
404 King Street, Charleston, 29403
Audubon South Carolina is pleased to invite you to Fashion for Feathers, our inaugural fashion show luncheon at the Southeastern Wildlife Exposition (SEWE)--Charleston's annual three-day celebration of wildlife and nature and the largest conference of its kind in the country.
Join us and Charleston's top boutiques at the new Hotel Bennet, the south's grandest luxury hotel. Come celebrate the beauty of birds and take in a runway of trendsetting looks from Beckett Boutique, Brackish Bowties, Croghan's Jewel Box, M. Dumas and Sons and IBU, while enjoying fine wine and delicious food prepared by renowned culinary master and "Top Chef" alum Michael Sichel.
With the help of more than 20,000 members in South Carolina, nine Audubon chapters and bird club partners, and two gorgeous Audubon sanctuaries, Audubon South Carolina safeguards the birds you love, and the lands you share. Together, we work to inform, inspire, and unite the community, conserve and restore vital habitat, and effect meaningful policy change to defend our feathered friends.
This year, elevate your SEWE experience at Fashion for Feathers and learn more about how Audubon South Carolina ignites passion to protect and preserve our treasured birds and cherished landscapes. Because where birds thrive, people prosper.
All proceeds will benefit Audubon South Carolina.

Tickets: $125/person $1,000/Table of 8
The show begins at 12:30pm.
Registration for this event is full.