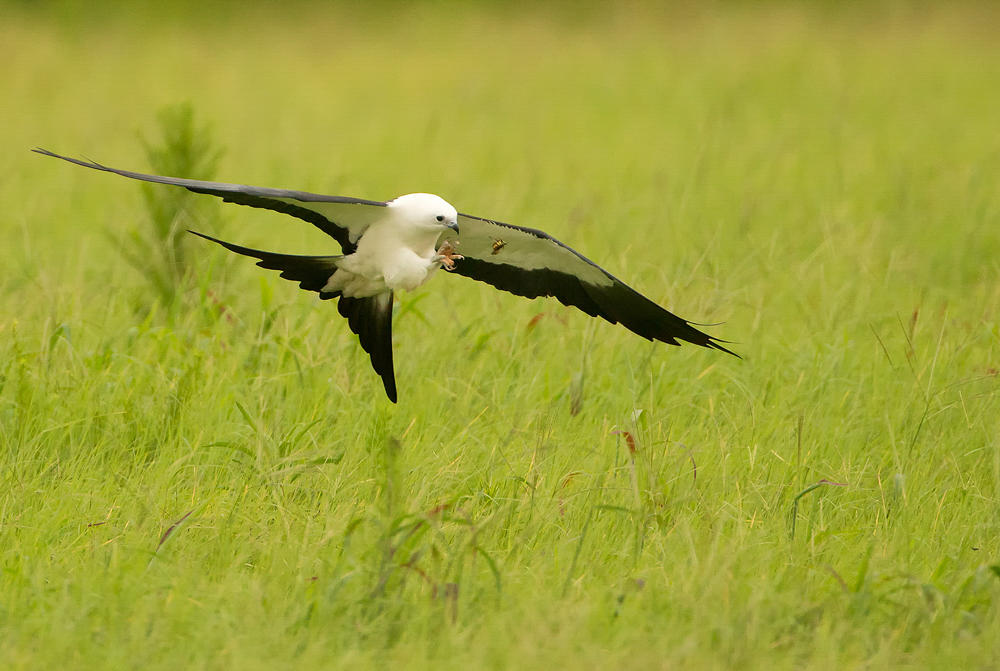 The Waccamaw National Wildlife Refuge, 50,000-plus acres of wetlands and forests centered in Georgetown and Horry counties, is home to more than 200 species of birds.
Here you'll find our state's highest density of nesting Swallow-tailed Kites, a graceful and unusually social raptor. Kites, whose nesting range has dwindled from 21 states to seven, are considered endangered in South Carolina.
The Refuge also shelters federally-protected species (Wood Storks, Red-cockaded Woodpeckers) and other state-protected species (Bald Eagles, Peregrine Falcons). Depending on the season, you'll find these birds and many others on display.
Climate Challenge
Also on display at the Waccamaw Refuge is one of the biggest challenges birds face nationwide. Nationally, 314 species will lose half or more of their range to climate change by 2080. At the Waccamaw Refuge, the bird of greatest concern is the Swallow-tailed Kite.
Kites nest in the Refuge's mature forested wetlands. These are freshwater wetlands, slightly inland and subtly affected by the tide. But as sea level rises and salt water moves inland, swamps filled with cypress and other trees become open brackish marshes.
This transition, which has already begun, could eliminate thousands of acres of kite nesting habitat at the Refuge within 50 years.
Win-Win Solution
Happily, there's a solution: the Refuge could expand inland, into areas where Swallow-tailed Kites are already nesting.
In fact, inland properties belonging to generous donors and willing sellers could be added to the Refuge tomorrow. But federal rules first require expansion of the Refuge's "acquisition boundary."
Enter Audubon South Carolina, The Nature Conservancy, American Rivers, the Open Space Institute, and other conservation groups. Plus the City of Conway, which supports expansion of the Refuge to protect its drinking water and reduce the risk of downtown flooding.
All the Refuge needs is federal approval to expand its acquisition boundary. There's virtually no cost to expanding the boundary. The Refuge has been on the list for consideration for many years. The powers-that-be simply need to prioritize this win-win solution — and for that we'll need a drumbeat of local voices in support.
Staff contact: Nolan Schillerstrom, nschillerstrom@audubon.org.