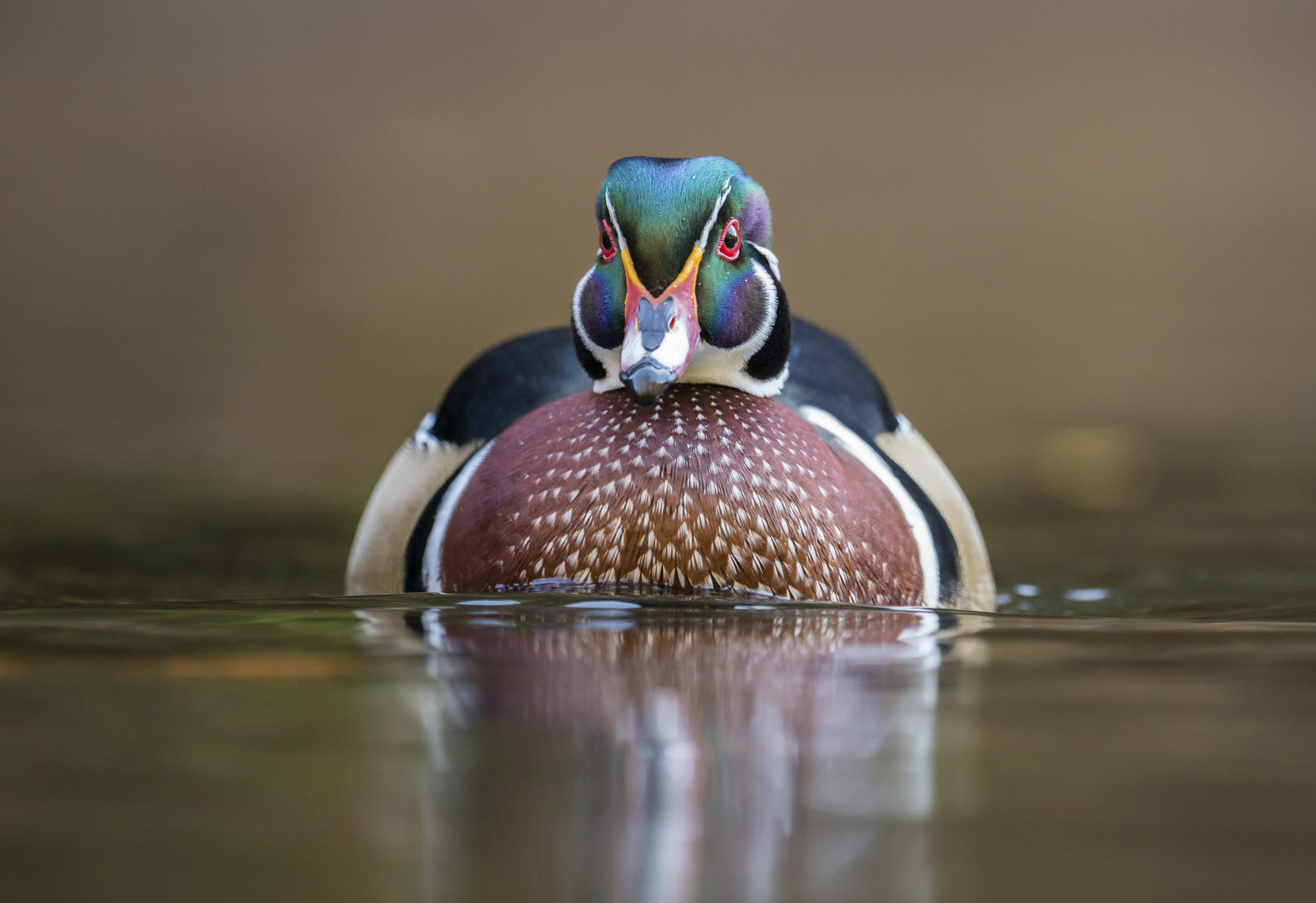 Wood Ducks and Snowy Egrets — two glorious birds much loved in South Carolina — would be extinct today were it not for a little-known federal law called the Migratory Bird Treaty Act. Unfortunately, this law is now under attack, with potentially serious consequences for birds in our state.
Creative Solutions
The Migratory Bird Treaty Act, whose 100th anniversary is this year, has saved millions of birds. It's done so by giving companies a financial disincentive for killing birds, even if they're killed by accident. Because of this law, it's become the norm for businesses in the U.S. to find simple, creative solutions to protect birds.
For example, when a power company places electrical lines wider apart than an eagle's wingspan, eagles are no longer electrocuted by touching both wires at once. When a cell tower is marked by a flashing light rather than a steady light, migratory birds no longer circle the tower at night, fatally exhausting themselves. Creative solutions like this don't cost much, but they save a lot of birds.
Under Attack
Despite the Migratory Bird Treaty Act's century-long history of success, including strong support from both Republican and Democratic administrations, it's now under attack.
In April, the Trump administration instructed federal wildlife police that the law prohibits only actions that intentionally kill birds. So in order to fine a company, you'd have to prove that company executives made business decisions while plotting avian murder.
Since that's never the case, the opinion would leave birds without protection even in extreme cases. In 2010, the Deepwater Horizon oil spill in the Gulf of Mexico killed as many as 2 million birds. So BP paid $100 million to restore local bird habitat — and that's how it should be.
Because the Trump administration's opinion goes against decades of agency practice and judicial decisions, the only way to make sure that it prevails in court would be for Congress to change the law. So similar language was recently inserted into a House bill, H.R. 4239, which now awaits a floor vote.
Standing Up for Birds
The first "activists" to protest the effort to rewrite the Migratory Bird Treaty Act were 17 top-ranked former officials of the Interior Department — experts who had served the previous eight presidents. In a letter to Congress and the Secretary of the Interior, they blasted this "new, contrived legal standard" as "contrary to the long-standing interpretation by every administration (Republican and Democrat) since at least the 1970s."
Since then, five hundred conservation groups nationwide, including eight in South Carolina, have signed on to defend the Migratory Bird Treaty Act in its 100th year. Please join them! It takes just a moment to let your U.S. Senators and Representative know that you, too, want South Carolina's birds to thrive, and that you don't appreciate this attempt to undercut century-old protections.