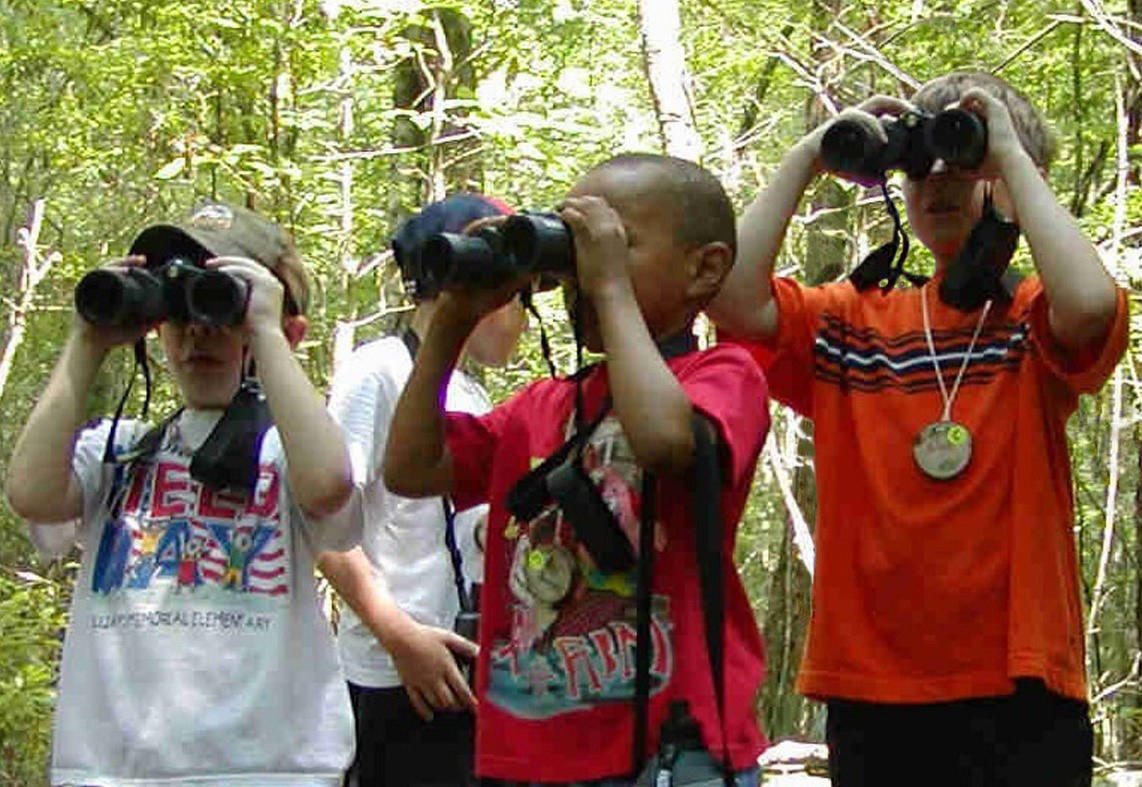 "Give us your yawning, your bored, your restless students yearning to breathe free . . . ."
What do you do when your kids can't take one more day inside, but you haven't a second to waste in your march toward meeting standards? How about . . . bring them to Beidler Forest?
Our naturalists are warm and funny and immensely knowledgeable.
Our boardwalk is 1.75 miles long, with benches and rain shelters at easy intervals.
We offer standards-based programs for grades K-12 — student satisfaction guaranteed.
School group visits, which always include a boardwalk tour guided by a naturalist, cost $5 per student. If you want to add a grade-appropriate, standards-based activity (see below), the cost is $7 per student. There's no charge for classroom teachers who come with a school group.