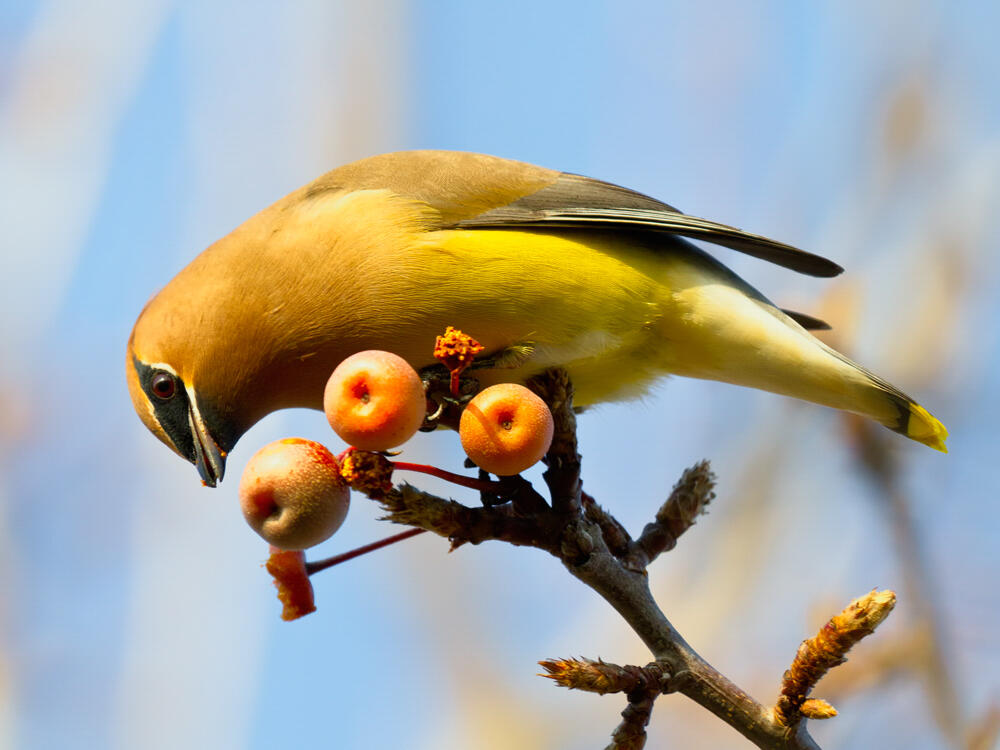 It's official: the third week in October is now "Native Plant Week" in South Carolina, thanks to some fancy footwork in the state legislature by Audubon South Carolina and its garden club partners.
October 2017 was the inaugural Native Plant Week celebration. Though October has come and gone, we're leaving this old schedule up for anyone who wants to learn more, and perhaps join us next year:
Saturday, October 14th
Pollinator Garden Workshop
9 – 11 a.m.
Help construct a raised garden bed featuring native plants, then take this new skill home to your own backyard. Master Gardeners will be on site to share their wisdom. Details here.
Tuesday, October 17
Rediscovering the Lowcountry Landscape in the Footsteps of Our Forebears
With Dr. Richard Porcher, Author/Historian, and Celie Dailey, Author/Artist
6:30 – 7:30 p.m.
Learn about how the lowcountry and its ecology has changed throughout history. Doors will open at 5:30 pm, with the talk beginning at 6:30 pm. A reception will follow. This event is free for SC Native Plant Society and Audubon members and sponsors. Others are welcome for a $5 donation. Details here.
Thursday, October 19
Birding & Botanizing Trail Walk
8:30 –10:30 a.m.
This special walk will discuss how birds benefit from native plants, in honor of South Carolina's inaugural "native plant week" in the state! Details here.
Thursday, October 19
Native Plants Hike on the Cottonwood Trail
9:00a.m.
The Piedmont Audubon Society is hosting a guided trail led by Carole Anderson & Sarah Campbell. Meet at the Beechwood Parking entrance. For more information on the trail please visit here. For more questions email Sarah Campbell at sccampbe@uscupstate.edu.
Thursday, October 19th
Third Thursday in Summerville
5:00-8:00p.m.
Audubon will have a booth to highlight the Plants for Birds Program, and will have a variety of native plants to show, as well as literature available. Master Gardners will be represented as well, and Sculpture In The South will be there promoting the BIRDS project. Come by and say hello! Details here.
Thursday, October 19
Elliotborough Garden Party
5:30 – 8:30 p.m.
Elliotborough Community Garden received a native plant garden and bird and bat box installation with the help of the Hollowman Foundation. Join Audubon South Carolina and Charleston Audubon for a garden party and celebration of Native Plant Week. Details here.
Friday, October 20
A Toast to Native Plants at Holy City Brewery
5 – 9 p.m.
Stop by Holy City Brewery and enjoy a beer with us as we toast our first Native Plant Week! Our friends at Holy City have been generous enough to donate $1 from all Washout Wheats sold this evening to the SC Native Plant Society! Details here.
Saturday, October 21
Lowcountry Chapter Plant Sale
9 a.m. – Noon
Charles Towne Landing (1500 Old Towne Road, Charleston, SC 29407)
We have a great selection of native plants with many hard-to-find species — colorful perennials, shrubs, trees, grasses, ferns, and edibles. Admission is free. A plant list will be available here before the sale. Cash, check, or credit cards accepted. If you wish to explore Charles Towne Landing State Historic Site, you'll need to pay admission in the visitor center. For more information or to volunteer, contact Eddie Bernard at edlbernard@aol.com or 843-270-1112. Proceeds benefit the Lowcountry Chapter of the South Carolina Native Plant Society. (Many plants are sold quickly, so come early! Native Plant Society members can start shopping at 8:30, so join this great organization now and get a head start!)

There are several other great events going on around the state this week. You can find native plant sales near Beaufort, Hilton Head, and Greenville.
How it Started
Back in March, with help from our garden-club allies, Audubon South Carolina successfully promoted a concurrent resolution in the South Carolina General Assembly that declared the week of October 16, 2017 "South Carolina Native Plant Week."
That resolution, which acknowledged the benefits of native plants for us and for the wild things we love, passed unanimously. (And next year it should be a piece of cake to get the week designated permanently.)
Our Partners
To make Native Plant Week happen, we've teamed up with some fantastic groups around the state:
Lest We Forget
Finally, lest we forget why we're all celebrating South Carolina's native flora, we'll quote below from the South Carolina Native Plant Society:
For ease:

Native plants properly sited and planted are hardy and adapted to normal weather extremes.

For wildlife:

Native plants provide food and shelter for 10 to 15 times as many species of native wildlife as non-native plants.

For wild pollinators:

Native plants support wild pollinators vital for fruit production and other foods we eat.

For water savings:

Native plants normally get the moisture they need from rain, while a 1000-square-foot lawn requires 10,000 gallons of water per summer to keep it green.

For air quality:

Native plants don't require motorized equipment, while lawn mowers, string trimmers, and leaf blowers emit 10 to 34 times more hydrocarbon than a typical car.

For beauty:

In a world that is becoming increasingly homogenized, native plants help us blend our land and buildings into the surrounding environment, creating a landscape that is regional, unique, and beautiful.
PROJECT CONTACT: Jennifer McCarthey Tyrrell, jtyrrell@audubon.org