Visit
Virtual Tour of Francis Beidler Forest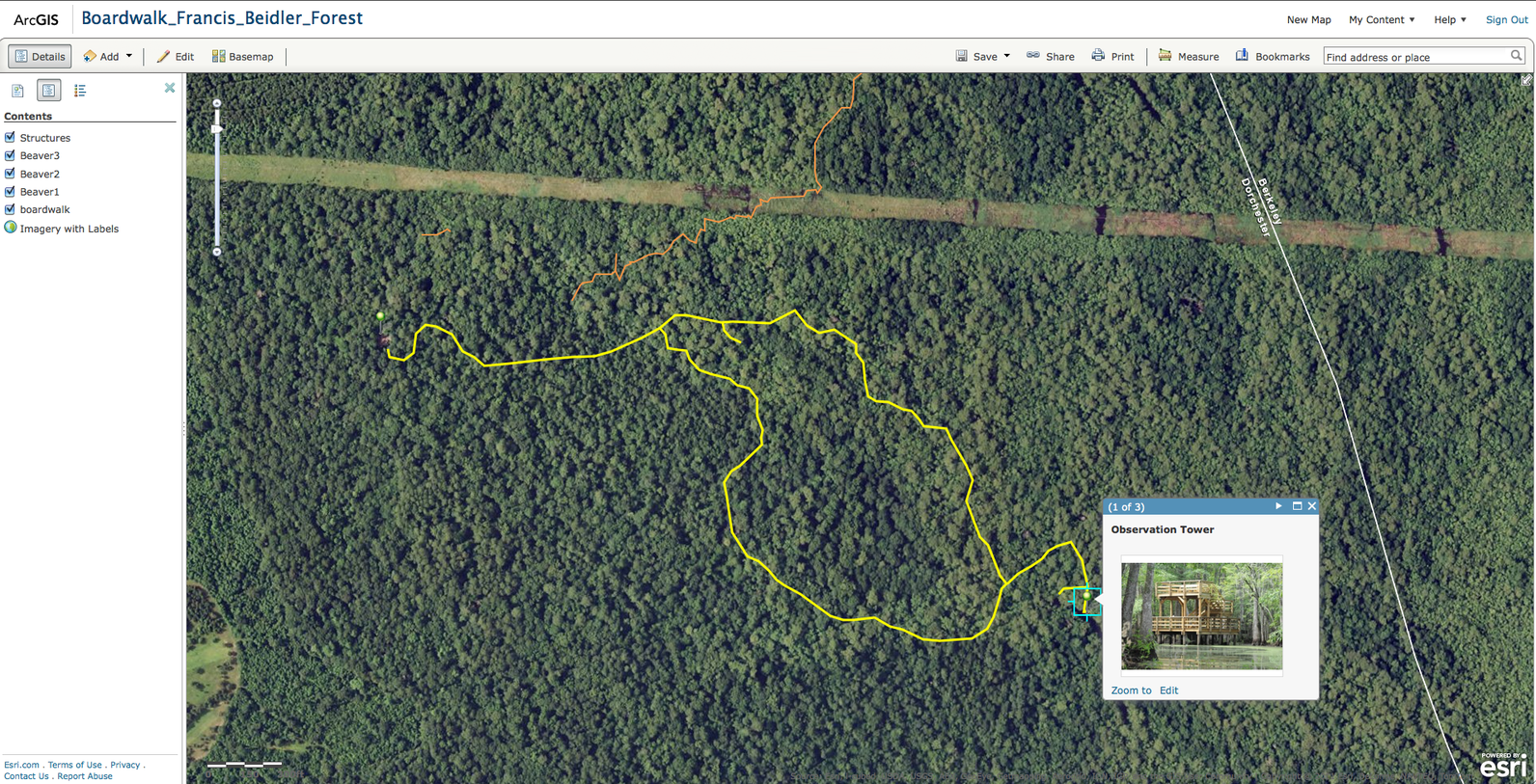 Take a virtual tour along the boardwalk at the Audubon Center at Francis Beidler Forest using an interactive map. CLICK HERE to open the map. After linking to the map, click on any symbol on the map to see an image and description for that location.
Visit our Geographic Information System (GIS) page to learn how this technology can be used in the classroom. Not only can you create maps using data from a variety of sources, you can add your own images and comments to a map.
Visit our story map for images and status of the boardwalk.