This article first appeared in the The Island Packet.
As anyone who's crept to the refrigerator at 3 a.m. has found "one more bite" usually means 10 more. Soon the holiday pie is gone — and with it, all hope of zipping your new jeans.
That same cycle of gluttony, likely leading to regret, is playing out with South Carolina's coastal development. "One more bite," and an unspoiled beach is gone. Then another, and another, along with the birds and wildlife they once supported.
Let's consider Bay Point Island. Last fall, the Hilton Head Island Town Council voted to begin annexing the island, opening the door to another luxury resort.
The annexation undermines regional planning and burdens taxpayers. On the heels of Hurricane Matthew, and in the face of eroding shorelines, increased flooding and evacuation challenges of remote islands, we might pause new developments on shifting sands and might resist the temptation to open the metaphoric fridge. But alas, we are "resilient" and quickly move forward after recovery.
So let me offer another reason to reconsider.
The National Audubon Society has designated Bay Point Island a "Globally Important Bird Area." Imperiled birds must have these areas to survive.
With only a handful of smaller "global" IBAs with undeveloped habitat similar to Bay Point, South Carolina is down to the final bites of habitat that was once abundantly available to coastal birds.
Bay Point is a haven for birds, especially shorebirds stopping through during spring/fall migration and others who spend their winters, not dissimilar to many human "snowbirds" who traverse the Interstate 95 corridor or winter here. While snowbird populations are increasing, shorebird populations have declined 70 percent since the 1970s, facing many threats along the way.
Warming arctic climates compromise nesting success. With fewer chicks hatching, South Carolina's global IBAs are more important for safe havens to rest/refuel before heading back to nest.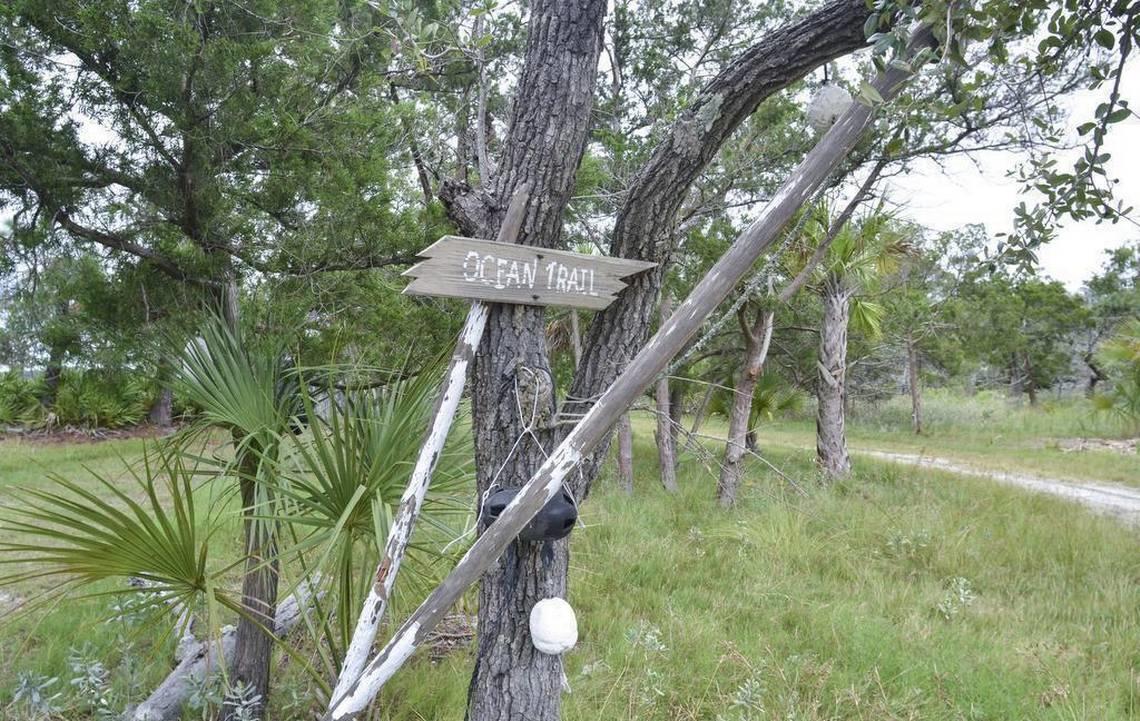 No other island within miles of Bay Point has the holding power to sustain our nation's shorebirds while they are under our watch.
Bay Point is needed for the 5,000 to 8,000 shorebirds inhabiting the island on any given winter day.
It is needed for the more than 500 federally threatened red knots that feast on horseshoe crab eggs. Tiny red knots travel 9,300 miles between Tiera del Fuego to Artic breeding grounds, with very few stops along the way. Our coast is an important rung in the ladder of its migration journey, and Bay Point has some of highest red knot counts.
There is no doubt that development will degrade Bay Point for the diverse and abundant species that rely on it, and we will directly contribute to the declining loss of many species. You can expect significantly fewer birds on Hilton Head.
According to Hilton Head Mayor David Bennett, developing Bay Point is the "opportunity to enhance Hilton Head Island's brand and refocus us back to the early days of environmental stewardship."
I'm sorry but, if Hilton Head wanted to enhance its environmental brand, would it develop in a Globally Important Bird Area? Or would it help protect the island, making sure that its own beaches remain an attractive destination for birdwatchers who contribute substantially to the local economy?
Here's another option. The town, county and conservation allies should work together to protect Bay Point permanently. Wouldn't that enhance Hilton Head's rebranding of its stewardship ethic?
Reverse course on annexation. Under current zoning, the island could be affordable enough for conservation groups to protect. Annexation would inflate the price, closing the door on that opportunity.
Now is the time to create the best future for Bay Point. Not just for the sake of the red knots, dowitchers, sanderlings, willets, plovers, sandpipers and pelicans, to name a few — but for everyone who treasures the last fragments of South Carolina's vanishing wilderness.
Sharon E. Richardson is executive director of Audubon South Carolina and vice president of the National Audubon Society.