Volunteering is good for both birds and you!
Audubon South Carolina has numerous objectives and sites where we could use volunteer help. From planting trees, helping with controlled burns, to beach stewarding, there's a variety of activities that help both birds and nature that we could use more help with. Check below and see if any of our categories interest you!
Volunteer Oppurtunies with Audubon South Carolina (explained further below):
Francis Beidler Forest
Shorebird stewardship
Sullivan's Island Bird Banding Station
Volunteering at Beidler Forest
As the largest remaining virgin stand of cypress-tupelo swamp in the world, the Beidler Forest is truly a unique experience for any who venture to the sanctuary. The staff and friends of Francis Beidler Forest are dedicated to the preservation of this wonderful natural treasure. But simply owning the land occupied by the swamp is not enough.
The mission of the National Audubon Society and the staff at Beidler Forest is not only to protect this precious wetland habitat. Our mission is also to involve the public in conserving our natural world and to educate the public about the wonderful and mysterious workings of our environment. People will protect what they value most and our goal to educate as many people as possible about the value of the last wild places on Earth.
Volunteers are important to the mission of Audubon and to Francis Beidler Forest. The hours and services selflessly donated by caring people to the goals of the Sanctuary are invaluable. And in the end volunteers at Francis Beidler Forest usually find that while they gave much of themselves, they received much as well...
Keep an eye on the Beidler volunteer opportunities page or request to be placed on the email list for upcoming volunteer opportunities!
If you are interested in volunteering at the Center and Sanctuary at Francis Beidler Forest please contact Michael Dawson, Sanctuary Manager, at
(843) 462-2150 or via email.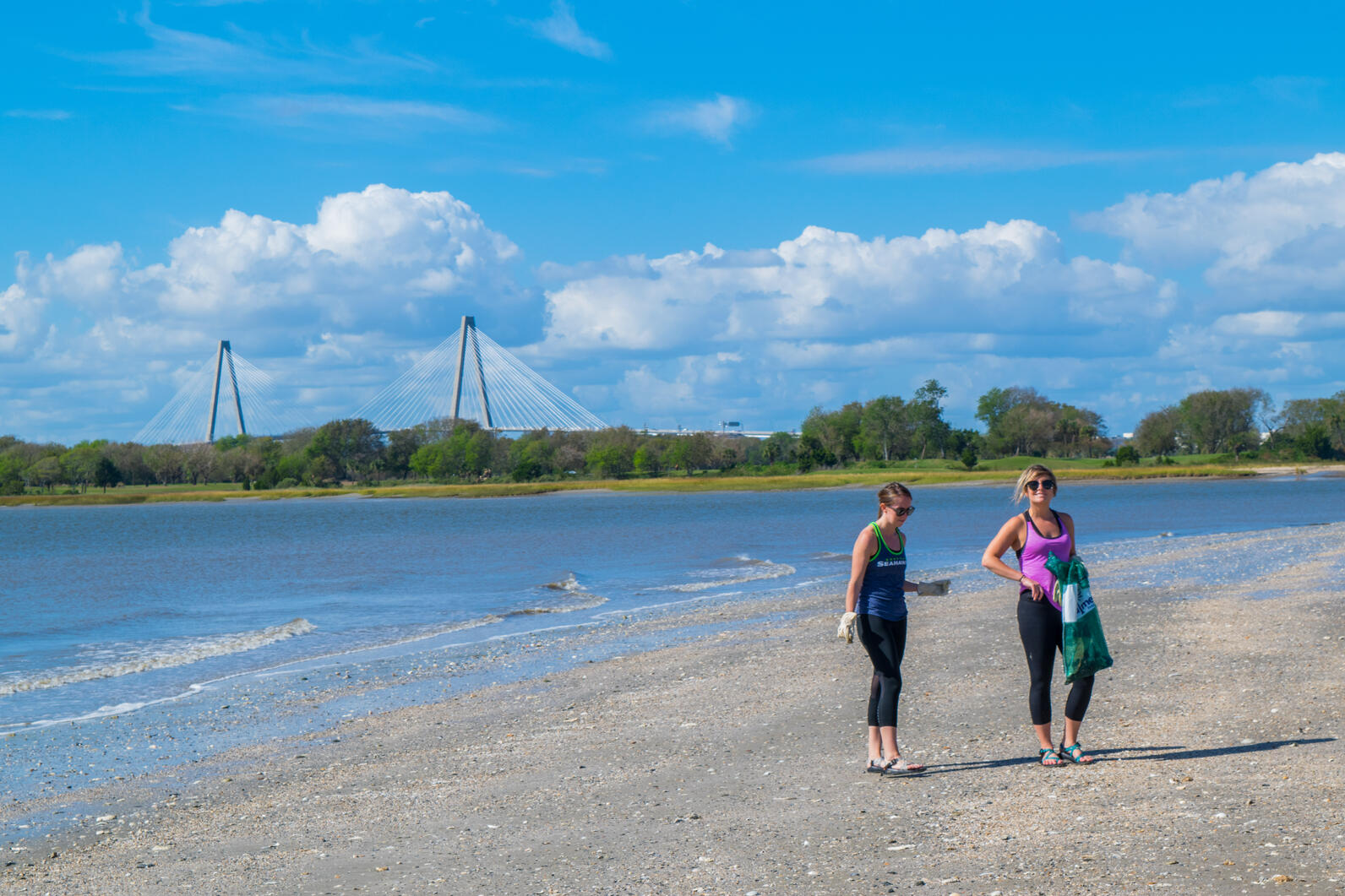 Volunteering Along the Coast
South Carolina's sea and shorebirds need a lot of help! Our coastal program needs beach stewards for outreach and education at key sites where birds nest during breeding seasons, stopover during migration, and overwintering. Special interest towards stewardship of red knots in the spring who come to forage during their 20,000 mile migration up to their artic breeding grounds is critical. Their global population has decreased by 85% in the last fifteen years and places to rest and feed as they travel northward are more important now than ever. Training is offered for identifying species, stewarding, and surveying.
For more information please visit our Shorebird Stewards page.
We also run a variety of events to clean trash off beaches that are vital to coastal birds. Watch this video of our last event on Crab Bank Seabird Sanctuary to see what events can look like.
If you are interested in being placed on an emailing list for updates and volunteer opportunities along the coast then email Richard Covey.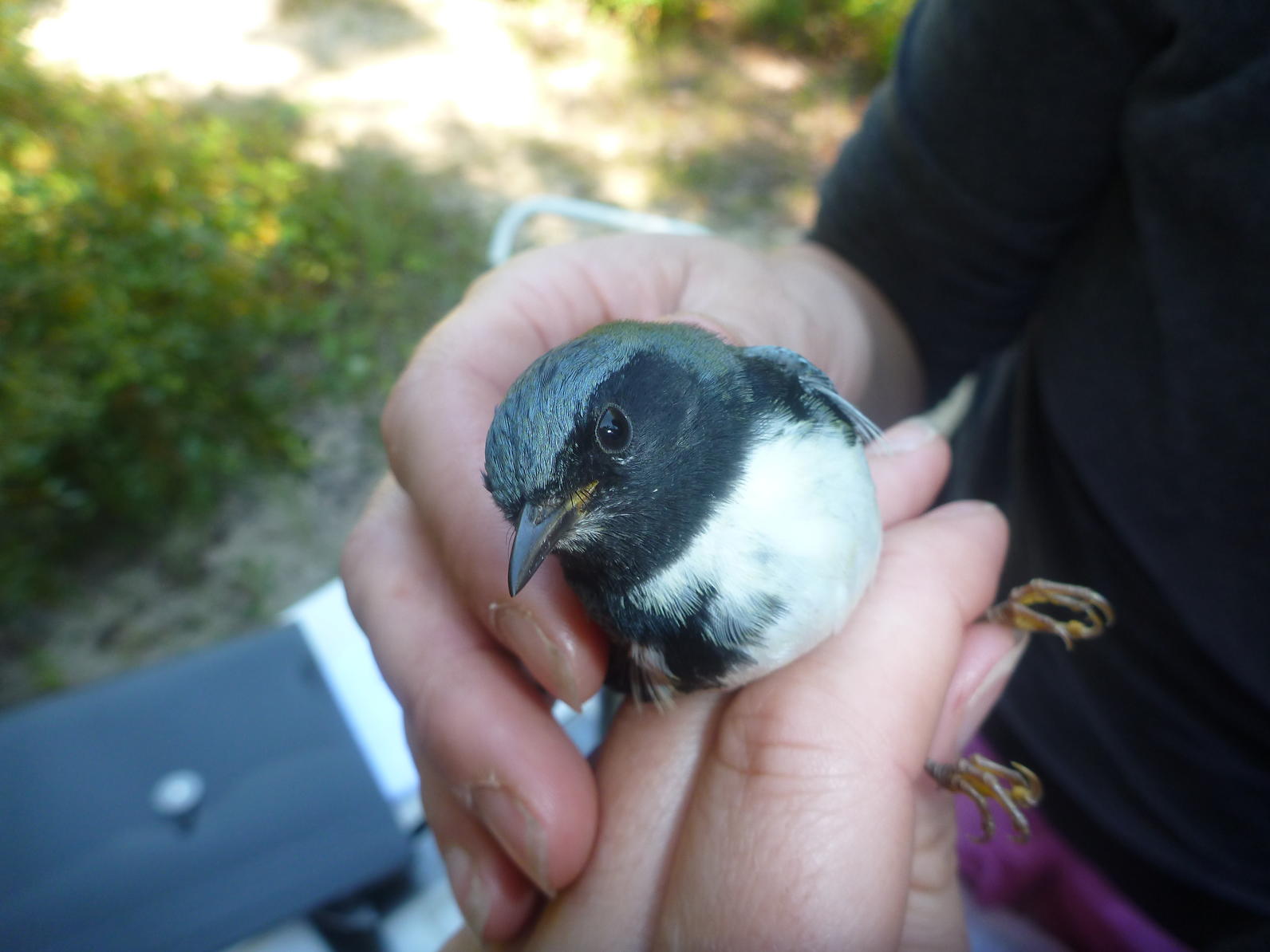 Volunteer at Sullivan's Island
Want to help survey birds and take part in the banding and data collection process? Then helping our team on Sullivan's Island is the volunteer opportunity for you!
For more information visit our Sullivan's Island page.